Analysis of freight railway transport in selected Eurasian transport corridors
Maciej Grzywna

Cracow University of Technology

Maciej Szkoda

Cracow University of Technology
Keywords:
transport corridors, Eurasian, analysis, railway
Abstract
The article presents an analysis of railway freight transport in selected Eurasian transport corridors. The role of railway transport in shaping the single European transport area and the benefits resulting from it have been defined. Technical barriers to the implementation of intercontinental traffic were presented and initiatives to activate international trade were discussed.
Downloads
Download data is not yet available.
References
Anuszczyk J., Bartosik M., Wiak S., Strategiczne problemy rozwojowe transportu kolejowego w Polsce 2012 jako uwarunkowania Programu Wieloletniego, materiały konferencyjne: konferencja międzynarodowa TRANSMEC–2012, Katowice, 2012.
Bujak A., Bujak A., Orzeł A., III paneuropejski korytarz transportowy jako platforma rozwoju transportu intermodalnego (kombinowanego), Logistyka, nr 5, 2011.
Commission Delegated Regulation (EU) 2017/849 of 7 December 2016 amending Regulation (EU) No 1315/2013 of the European Parliament and of the Council as regards the maps in Annex I and the list in Annex II to that Regulation (Text with EEA relevance) C/2016/7825
http://www.rynek-kolejowy.pl/wiadomosci/rusza-projekt-kolejowego-szlaku-towarowego-poludnie--zachod-z-iranu-do-polski-86201.html
https://lhs.com.pl/pl/wydarzenia/aktualnosci/2018/386
Kaczmarski M., Nowy Jedwabny Szlak: uniwersalne narzędzie chińskiej polityki, Komentarze, nr 161, 2015.
Komisja Europejska, Biała Księga. Plan utworzenia jednolitego europejskiego obszaru transportu – dążenie do osiągnięcia konkurencyjnego i zasobooszczędnego systemu transportu, Bruksela, 2011 [on-line].
Nazarko J., Kuźmicz K.A., Czerewacz-Filipowicz K., Polska na Nowym Jedwabnym Szlaku, Transport Manager, 2016.
Reidy S., The New Silk Road: What should shippers of goods expect from the new era of Trans-Eurasian Freight Forwarding, Baar 2017 [on-line].
Roman Z., Nowe tendencje w kształtowaniu korytarzy transportowych w krajach Unii Europejskiej, [w:] Łaciński P. (red.), Woźniak B. (red.), Tranzyt Europejski wyzwaniem dla Polski, Wydawnictwo Wyższej Szkoły Cła i Logistyki, Warszawa 2007.
South China Morning Post, Silk Road subsidies undermine rail link, 2014 [on-line].
Stępniewicz H., Kotowski Z. ERTMS – założenia funkcjonalne i techniczne. Ideał interoperacyjności, Rynek Kolejowy, nr 3, 2010.
Szkoda M., Metoda oceny kolejowych systemów transportowych ze zmianą szerokości torów, Monografie AGH, Problemy Inżynierii Mechanicznej nr 36, Zastosowania teorii systemów, Kraków 2007.
Szkoda M., Tulecki A.: "Decision models in effectiveness evaluation of Europe-Asia transportation systems" The 8th World Congress on Railway Research WCRR 2008", Seul, Korea, 2008.
Szyszka G., Sieci logistyczne – nowy wymiar logistyki, Logistyka, nr 3, s.17, 2004.
Transport. Wyniki działalności w latach 2009-2016, Główny Urząd Statystyczny, Warszawa 2010-2017.
Urząd Transportu Kolejowego, Analiza kolejowych przewozów intermodalnych w Polsce, Warszawa 2016.
Witkowski P., Dostosowanie wschodnich przejść granicznych do ruchu tranzytowego, [w:] Łaciński P. (red.), Woźniak B. (red.), Tranzyt Europejski wyzwaniem dla Polski, Wydawnictwo Wyższej Szkoły Cła i Logistyki, Warszawa 2007.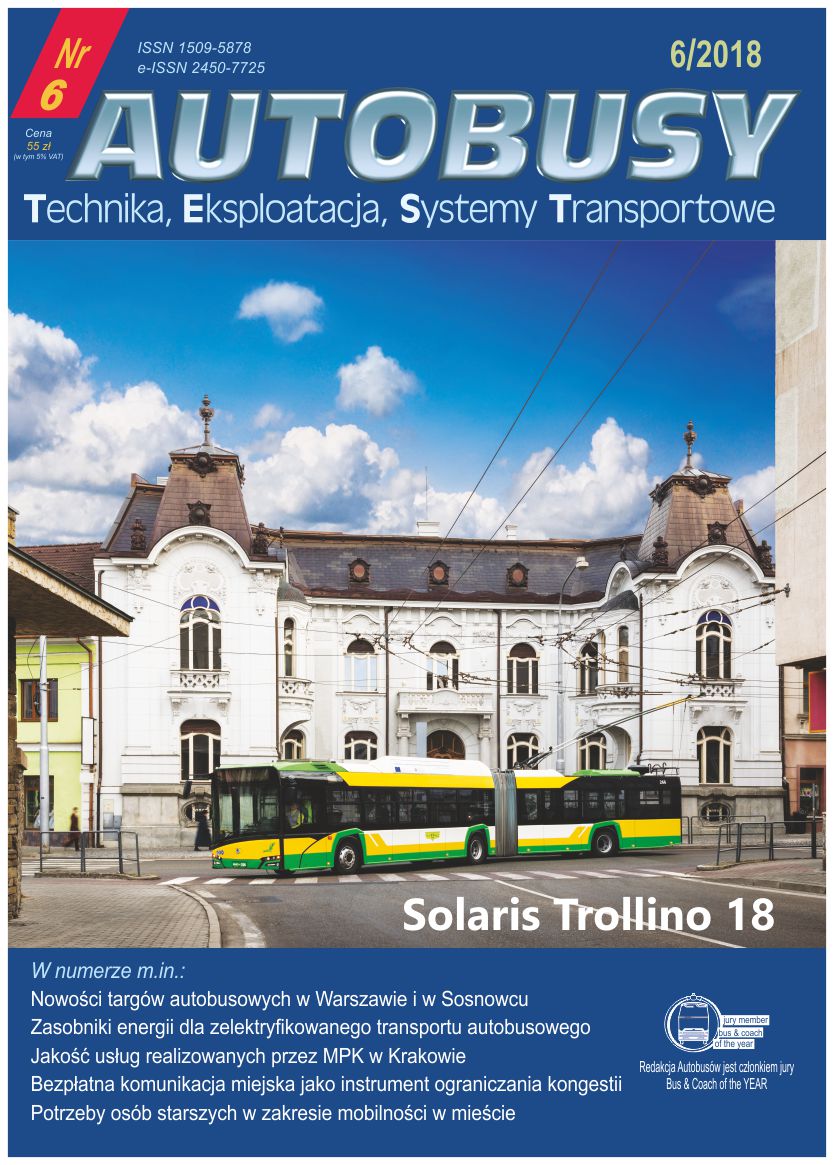 This work is licensed under a Creative Commons Attribution 4.0 International License.