Criteria for the assessment of the effectiveness of projects relating to the development of the transport potential in railway transport
Magdalena Satora

Cracow University of Technology

Maciej Szkoda

Cracow University of Technology
Keywords:
effectiveness, development, railway
Abstract
Based on the experience from research and development work for railway transport companies, the paper presents the characteristics of selected indices relating to the Cost-Benefit Analysis and the Life Cycle Cost (LCC) Analysis, which can be applied in an assessment of the effectiveness of rolling stock capital projects.
Downloads
Download data is not yet available.
References
Analiza efektywności inwestycyjnej projektu nabycia przez PKP Cargo S.A. nowych elektrycznych lokomotyw wielosystemowych do obsługi międzynarodowych przewozów towarowych, Praca nr M-8/297/2012, Politechnika Krakowska Instytut Pojazdów Szynowych, Kraków 2013.
Borowiecki R., Efektywność przedsięwzięć rozwojowych, AE w Krakowie, Warszawa-Kraków 1995.
Dębniewski G., Pałach H., Zakrzewski W., Mikroekonomia, Wydawnictwo UWM, Olsztyn 2000.
Dyr T., Kozubek P.R., Ocena transportowych inwestycji infrastrukturalnych współfinansowanych z funduszy Unii Europejskiej, Instytut Naukowo-Wydawniczy Spatium, 2013.
Hawranek P.M., Behrens W., Poradnik przygotowania przemysłowych studiów feasibility, UNIDO, Warszawa 1993.
Leksykon PWN, pod red. B. Kaczorowskiego, PWN, Warszawa 2004.
Manikowski A., Tarapata Z., Ocena projektów gospodarczych, Difin, Warszawa 2001.
Ministerstwo Infrastruktury i Rozwoju: Wytyczne w zakresie zagadnień związanych z przygotowywaniem projektów inwestycyjnych, w tym projektów generujących dochód i projektów hybrydowych na lata 2014-2020, Dokument nr MIiR/H/2014-2020/7(01)03/2015, Warszawa, 18 marca 2015
PN-EN 60300-3-3:2017-07 Reliability management. Part 3-3: Guidance on applications – Estimation of the life cycle cost.
Sierpińska M., Jachna T., Ocena przedsiębiorstwa według standardów światowych, PWN, Warszawa 1994.
Szkoda M., Assessment of Reliability, Availability and Maintainability of Rail Gauge Change Systems, "Eksploatacja i Niezawodnosc - Maintenance and Reliability" 2014, nr 3, s. 422-432.
Szkoda M., Kształtowanie potencjału przewozowego przedsiębiorstw transportu kolejowego. Monografia, Wydawnictwo Politechniki Krakowskiej, Kraków 2017, ISBN: 978-83-7242-925-4.
Szkoda M., Satora M., Ocena efektywności inwestycji infrastrukturalnych na linii kolejowej Wieliczka – Lotnisko Kraków Balice, "Autobusy – Technika, Eksploatacja, Systemy Transportowe" 2017, nr 12, s. 1604-1609.
Szkoda M., Wskaźniki niezawodności środków transportu szynowego, "Logistyka" 2012, nr 2.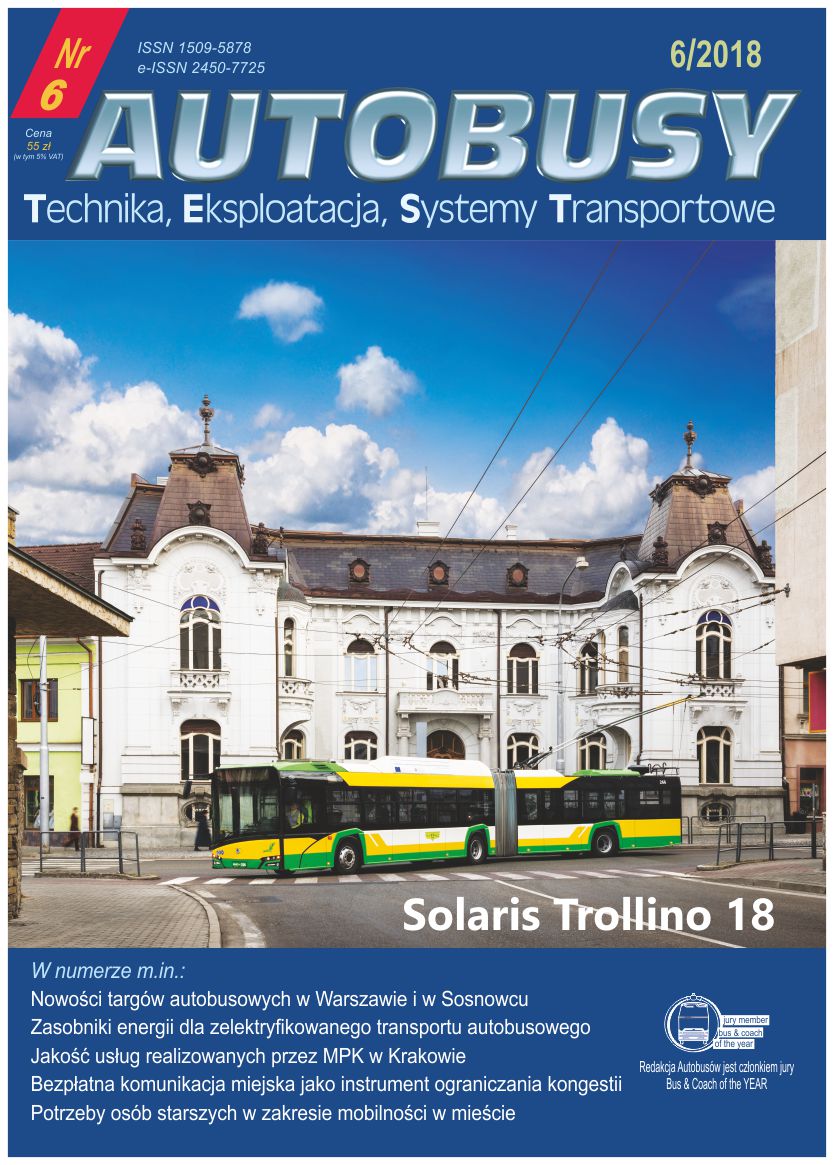 This work is licensed under a Creative Commons Attribution 4.0 International License.