Analysis and evaluation of the functionality of the mass service system on the basis of customs of truck vehicles
Andrzej Lewiński

Kazimierz Pulaski University of Technology and Humanities in Radom

Marta Żurek-Mortka

Kazimierz Pulaski University of Technology and Humanities in Radom
Keywords:
analysis, evaluation, truck vehicles
Abstract
Paper discussed the modeling of customs processes for truck vehicles using the Markov processes and mass service theory (queue theory), showing the operation of the notification handling system as a system dependent on random events. The system is characterized as a system with Poisson input stream, exponential service time and many service stations. The results are presented in the form of graphs based on real data received from the customs office
Downloads
Download data is not yet available.
References
Czachórski T., Modele kolejkowe w ocenie efektywności pracy sieci i systemów komputerowych, Gliwice 1999
Jakubowski A., Procesy stochastyczne, UMK Toruń 2012
Lewiński A., Bester L., Modelowanie zdarzeń na niestrzeżonych przejazdach kolejowych, Logistyka 3/2012, s.1307-1313
Lewiński A., Żurek-Mortka M., Modelowanie systemu masowej obsługi w obsłudze celnej pojazdów ciężarowych, Autobusy. Technika, Eksploatacja, Systemy Transportowe, nr 12/2017, s. 575-581
Oniszczuk W., Metody modelowania, Wyd. Politechniki Białostockiej, Białystok 1995
Rosołowski E., Podstawy modelowania systemów, s.35-47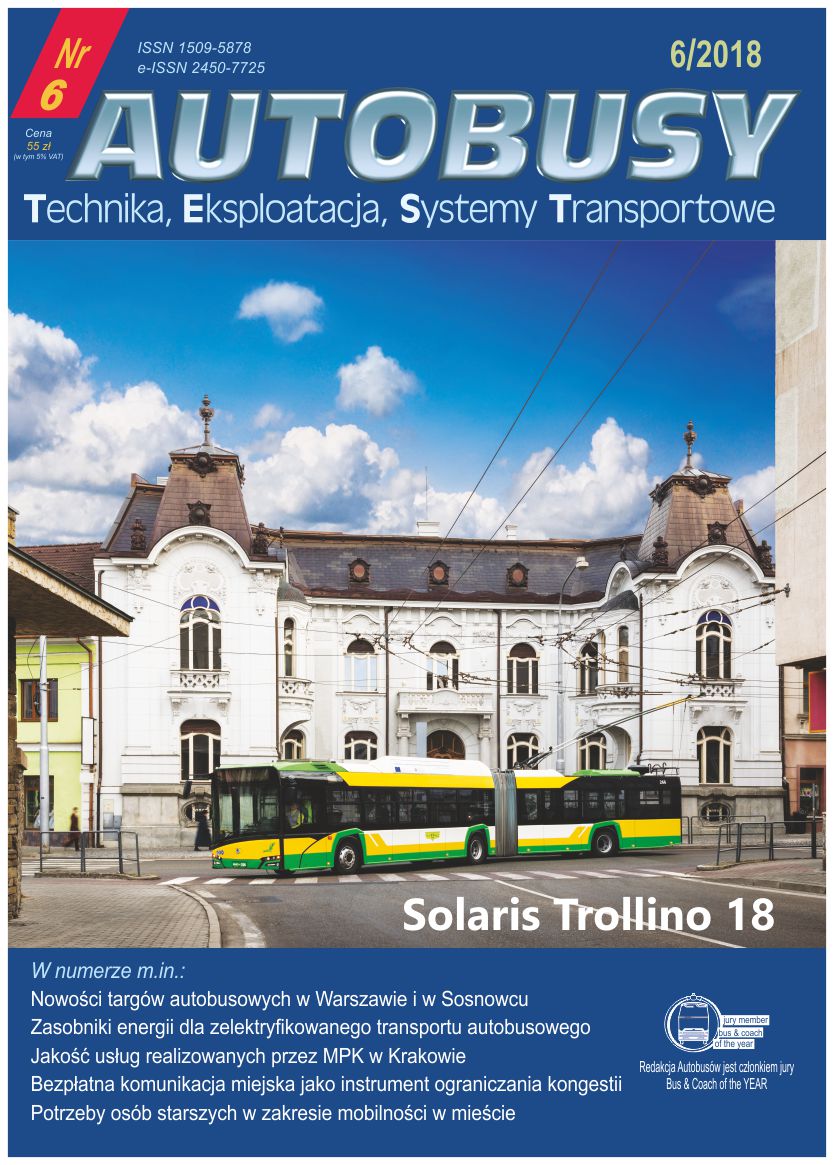 This work is licensed under a Creative Commons Attribution 4.0 International License.