Hydrostatic drivetrains efficiency of slow-moving terrain vehicles
Karol Kończalski

Military University of Technology in Warsaw

Marian J. Łopatka

Military University of Technology in Warsaw

Mirosław Przybysz

Military University of Technology in Warsaw

Arkadiusz Rubiec

Military University of Technology in Warsaw
Keywords:
hydrostatic drivetrains, terrain vehicles
Abstract
This paper presents issues of hydrostatic drivetrains applied in slow-moving transport terrain vehicles. Short description of such a vehicles was described. Next efficiency of hydrostatic drivetrains and main factors which has influence on its efficiency was discussed. It was characterized two types of hydraulic components efficiency: volumetric and hydro-mechanic. They have detrimental effect on power loses in hydrostatic drivetrains. In final part of the paper efficiency of few hydraulic motors in the same load conditions was compare.
Downloads
Download data is not yet available.
References
Bartnicki A., Sprawka P.: Zastosowanie hydrostatycznych układów napędowych we współczesnych maszynach i pojazdach lądowych, LOGITRANS, Szczyrk 2008.
Budny E.: Napęd i sterowanie układów hydraulicznych w maszynach roboczych. ITE, Radom 2001.
Katalog firmy Bosch Rexroth
Katalog firmy Poclain
Katalog firmy Sauer - Danfoss
Krogul P., Przybysz M., Rubiec A.: Transport w trudnodostępnym terenie z wykorzystaniem Bezzałogowej Platformy Lądowej, Autobusy Technika, Eksploatacja, Systemy Transportowe nr 6/2016, Radom 2016, pp 615 – 620
Lewandowska D.: Air quality estimation using the lichenoindicative method. Archives of Waste Menagement and Environmental Protection vol.11. Lublin 2015. pp. 89-104
Łopatka M., Typiak A.: Koncepcja pojazdu transportowego o wysokiej mobilności. Logistyka 3/2009. Poznań 2009
Przybysz M., Rubiec A.: Identificatin Research of Wheels Angular Velocity Synchronisation Accurancy for 6x6 Hydrostatically Driven Mobile Robot, Proceedings of 21st International Scientific Conference Transpor Means 2017, Kaunas 2017, pp.340-345
Strona internetowa: http://defensenews-alert.blogspot.com
Strona internetowa: http://tingeratv.com/
Strona internetowa: http://www.army-technology.com
Strona internetowa: http://www.thewordofmatus.com
Strona internetowa: https://auction.catawiki.com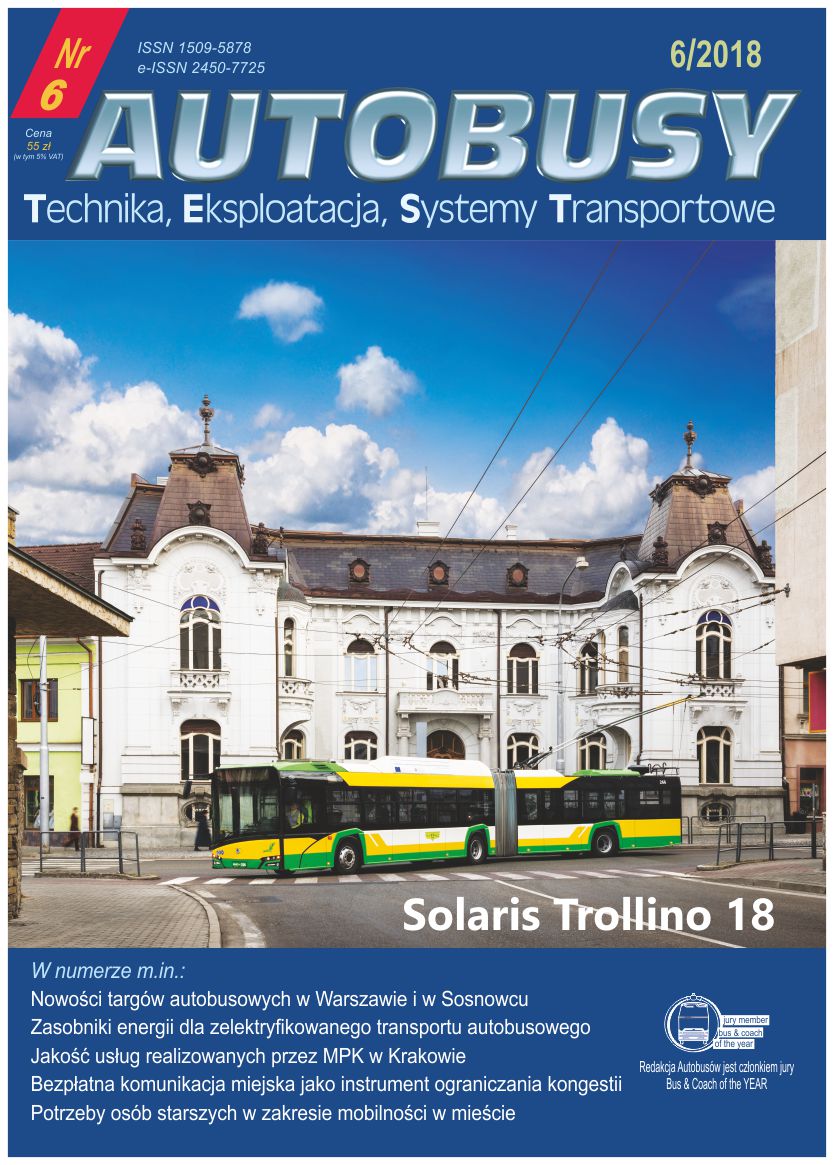 This work is licensed under a Creative Commons Attribution 4.0 International License.