Business activity in transport. The twenty year of research
Sławomir Dorosiewicz

Motor Transport Institute

Iwona Balke

Motor Transport Institute
Keywords:
business, tranport
Abstract
This paper contains a review of the results of research on the fluctuations of business activity in road transport in the period 1997-2017.
References
Badania Koniunktury Gospodarczej: Zeszyt Metodologiczny Zaopiniowany Przez Komisję Metodologiczną GUS, Wyd. GUS, Departament Przedsiębiorstw.
Balke I., Dorosiewicz S., Dorosiewicz T., Koniunktura w transporcie, OW ITS, Warszawa 1997–2014.
Dorosiewicz S., Koniunktura w transporcie. Metodyka badań, wyniki, modele, ITS, Warszawa 2013.
Economic, European Commission. Directorate-General for, and Financial Affairs. 2007. "The Joint Harmonised EU Programme of Business and Consumer Surveys. User Guide." Brussels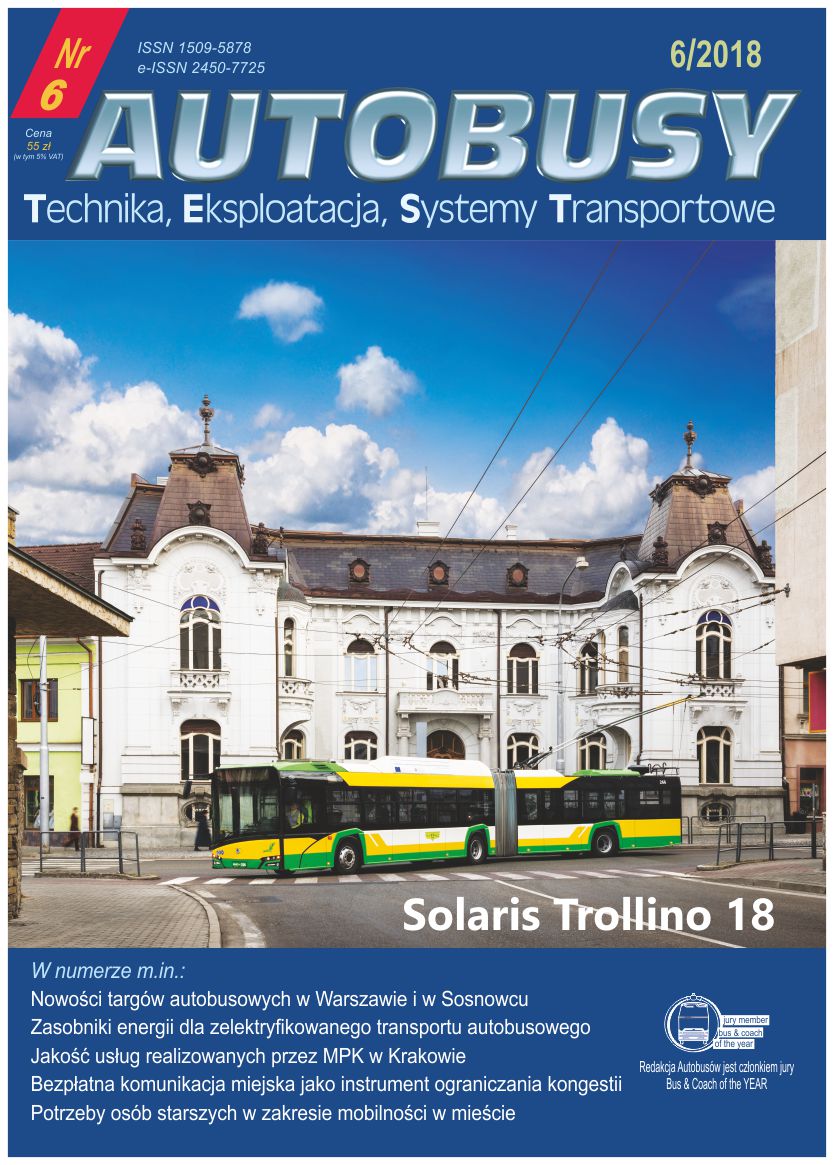 This work is licensed under a Creative Commons Attribution 4.0 International License.