Purpose of using priorities for selected means collective communication
Marcin Chrzan

Kazimierz Pulaski University of Technology

Mariusz Winiarski
Keywords:
collective communication, means of transport, priorities
Abstract
The article discusses the purpose of applying priorities for selected public transport resources on the example of transport solutions in Polish cities. The article reviews systems and indicates the validity of their application in certain communication conditions
Downloads
Download data is not yet available.
References
Barwiński S., Kotas P. ,,Inteligentne Systemy Transportowe w wybranych miastach Polski" Autobusy: technika, eksploatacja, systemy transportowe 2015,
Gaca S., Suchorzewski W., Tracz M. ,,Inżynieria ruchu drogowego - Teoria i praktyka", Wydawnictwo Komunikacji i Łączności, Warszawa 2008
Kawalec P., Sobieszuk-Durka S. ,,Metody i algorytmy obszarowego sterowania ruchem drogowym", Prace naukowe Politechniki Warszawskiej 2011
Winiarski M., Chrzan M. ,,Strategia wyznaczania drogi dla przejazdu pojazdu uprzywilejowanego" Autobusy, Technika, Eksploatacja, Systemy Transportowe 2016
Yang Z., Guan D. ,,Study on the schemes of traffic signal timing for priority vehicles based on navigation system" Vehicle electronics conference 2001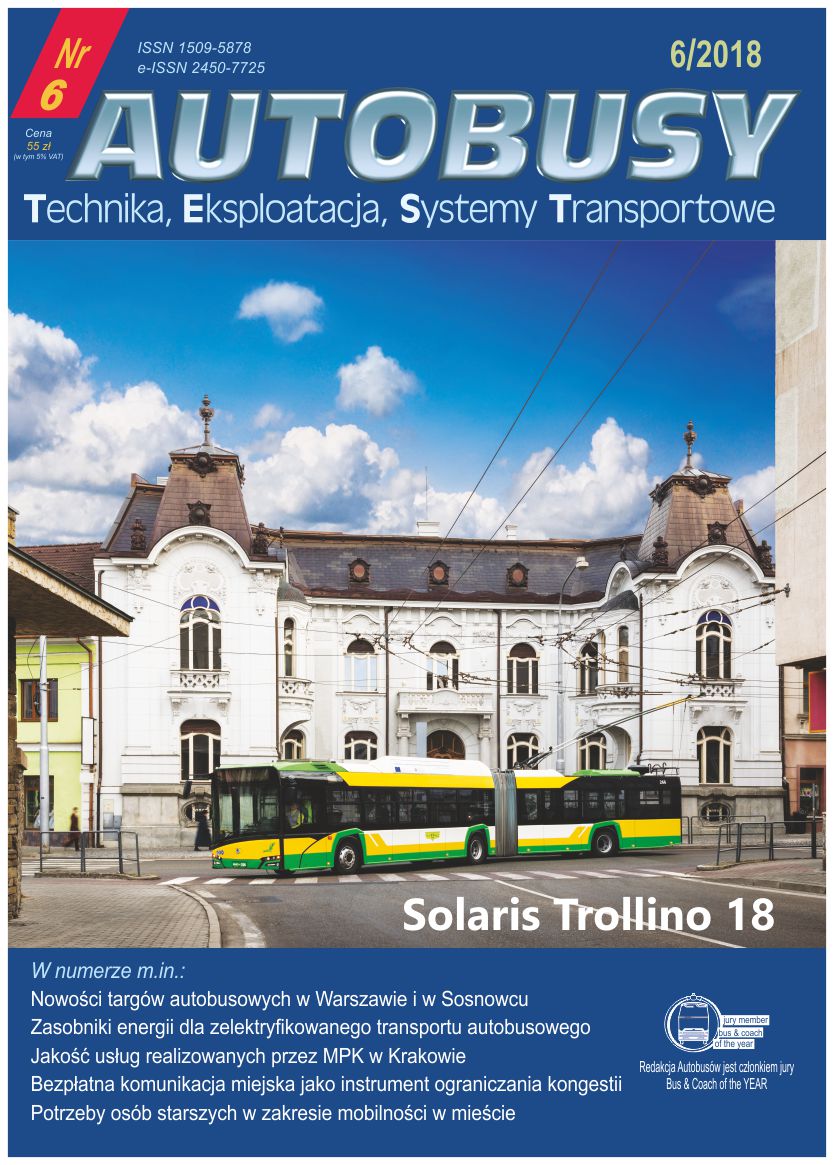 This work is licensed under a Creative Commons Attribution 4.0 International License.