Analysis of composition of linear acceleration body structure of vehicle during the gear changing
Krzysztof Prażnowski

Opole University of Technology

Dawid Drabik

Opole University of Technology
Keywords:
passenger car, gear change, body vibration, vibration measurement, road tests
Abstract
The article presents and discusses the results of vibration measurements of a commercial vehicle body during a gear change. Data obtained during road tests were analyzed in the frequency domain and evaluated for the vibration intensity index affecting the human body.
Downloads
Download data is not yet available.
References
Brol S., Mamala J., Augustynowicz A., Prażnowski K.: PAAF- Urządzenie mechatroniczne do diagnostyki układu napędowego. Zeszyty Naukowe Instytutu Pojazdów, 4(85), Warszawa, 2011.
Burdzik R.: Analiza drgań elementów struktury pojazdu samochodowego, generowanych podczas pracy silnika i układu przeniesienia napędu. Zeszyty Naukowe Politechniki Śląskiej, zeszyt Transport 79, Gliwice, 2013.
Dąbrowski K., Ślaski G.: Analiza zakresu zmienności pracy zawieszenia dla różnych warunków ruchu i poziomu tłumienia zawieszenia w aspekcie automatycznego rozpoznawania rodzaju nawierzchni. Materiały Konferencyjne: Development of Automotive Enginering and Safety, Warszawa, 22-23.10.2014.
http://www.ergonomia.agh.edu.pl/Skrypt_Ergonomia-M.Wykowska/ergonomia/nr_16.htm
Kamiński E., Pokorski J.: Dynamika zawieszeń i układów napędowych pojazdów samochodowych. Wydawnictwa Komunikacji i Łączności, Warszawa, 1983.
Mitschke M.: Dynamika samochodu, tom 2 Drgania. Wydawnictwa Komunikacji i Łączności, Warszawa,1989.
Prażnowski K., Bieniek A., Graba M.: Wpływ sztywności ogumienia na drgania pojazdu wywołane niewyrównoważeniem koła. Logistyka- nauka 4/2015, s. 5411- 5420, Poznań, 2015.
Prochowski L.: Mechanika ruchu, Wydawnictwa Komunikacji i Łączności,Warszawa, 2005
Reimpell J., Betzler J.: Podwozia samochodów. Podstawy konstrukcji, Wydawnictwa Komunikacji i Łączności, Warszawa, 2004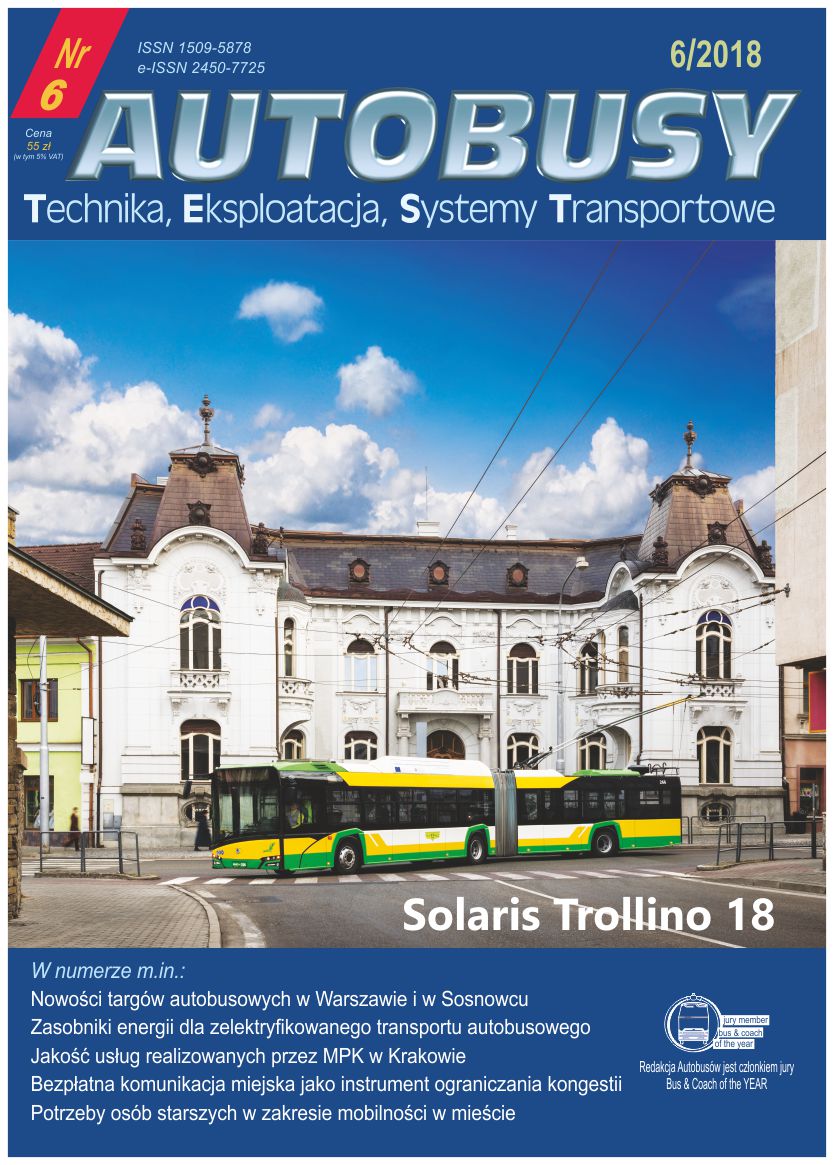 This work is licensed under a Creative Commons Attribution 4.0 International License.