Verifying the methodology for speed of ratio changes of continuously variable transmission of a hybrid drivetrain
Bartosz Radzymiński

Lodz University of Technology

Jarosław Goszczak

Lodz University of Technology
Keywords:
continuous variable transmission (CVT), hybrid drivetrain
Abstract
The subject of the study was to verify the methodology for researches of speed of ratio changes of continuously variable transmission of a hybrid drivetrain.
Downloads
Download data is not yet available.
References
Bonsen B. Efficiency optimization of the push-belt CVT by variator slip control. Eindhoven: Technische Universiteit Eindhoven, Eindhoven 2006
BOSCH, Elektroniczne sterowanie skrzynką biegów EGS, WKiŁ, Warszawa 2005
BOSCH, Napędy hybrydowe, ogniwa paliwowe i paliwa alternatywne, WKiŁ, Warszawa 2010.
Pawelski Z. Falowniki ABB + moc krążąca = oszczędność energii na stanowisku badawczym. Napędy i Sterowanie, nr 4, 2005. s.14-16
Radzymiński B., Pawelski Z. Wpływ parametrów zakłócających na pracę skrzyni biegów wyposażonej w przekładnię CVT, "Problemy rozwoju maszyn roboczych" 2015.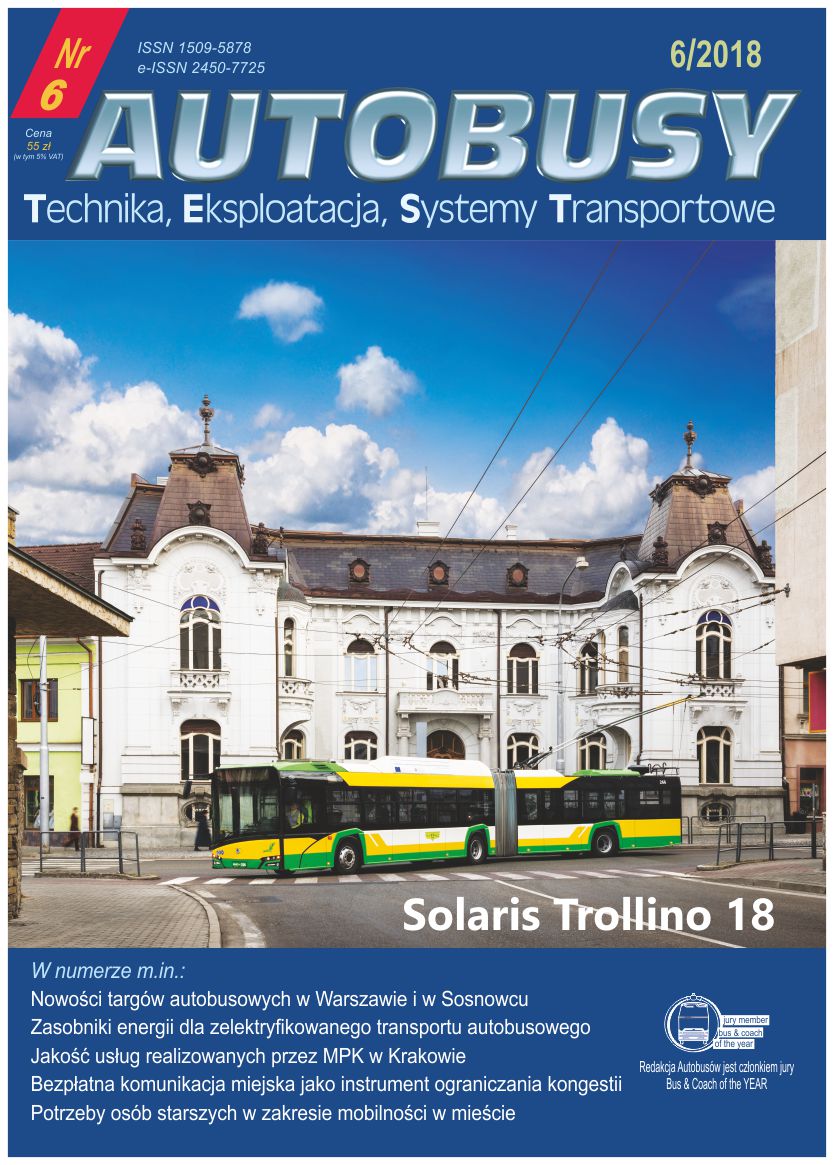 This work is licensed under a Creative Commons Attribution 4.0 International License.