The effect of LPG installation setup on operating parameters of an internal combustion SI engine
Szymon Kołodziej

Opole University of Technology
Keywords:
spark-ignition engine, vehicle supply system, LPG installation, car gas installation, motor control
Abstract
High fuel prices cause vehicle users to seek cheaper alternatives for fuelling IC engines. The most popular way of reducing fuel costs is the instalation of an LPG gas system. Correct operation of a bi-fuel engine powering system is dependent on proper installation and setup of the LPG system, including proper regulation of LPG management unit parameters. The focus of this work was to investigate the effect of short- and long-term adjustments performed by the engine management unit. By interfering with LPG management unit parameters, disadvantageous adjustments in fuel-air ratio were made to investigate harmful substance emissions. Substantial differences in exhaust gas composition were shown before and after adjustments were made. The research results included the effect of short- and long-term adjustments on both engine power and exhaust gas composition.
Downloads
Download data is not yet available.
References
Baczewski K., Kałdoński T.: Paliwa do silników o zapłonie iskrowym, WKŁ, Warszawa 2005.
Kneba Z., Makowski S.: Zasilanie i sterowanie silników, WKŁ Warszawa 2004.
Kołodziej S., Graba M., Bieniek A.: Ocena efektywności zasilania paliwem gazowym silników spalinowych. TTS Technika Transportu Szynowego. 2015 r. R. 22, nr 12, str.| 796--799,
Lejda K., Jaworski A.: Problemy zasilania wtryskowego ciekłym LPG w silnikach o zapłonie iskrowym, Archiwum Motoryzacji 1, pp. 47-65 (2009).
Majerczyk A., Taubert S.: Układy zasilania gazem propan-butan, WKŁ, Warszawa 2003.
Siłka W.: Teoria ruchu samochodu. WNT, Warszawa 2002.
Żółtowski A.: Problemy emisji w pojazdach zasilanych paliwami gazowymi, Journal of KONES Vol. 9, No. 1-2, 2002,
http://www.ac.com.pl, z dn. 1.03.2018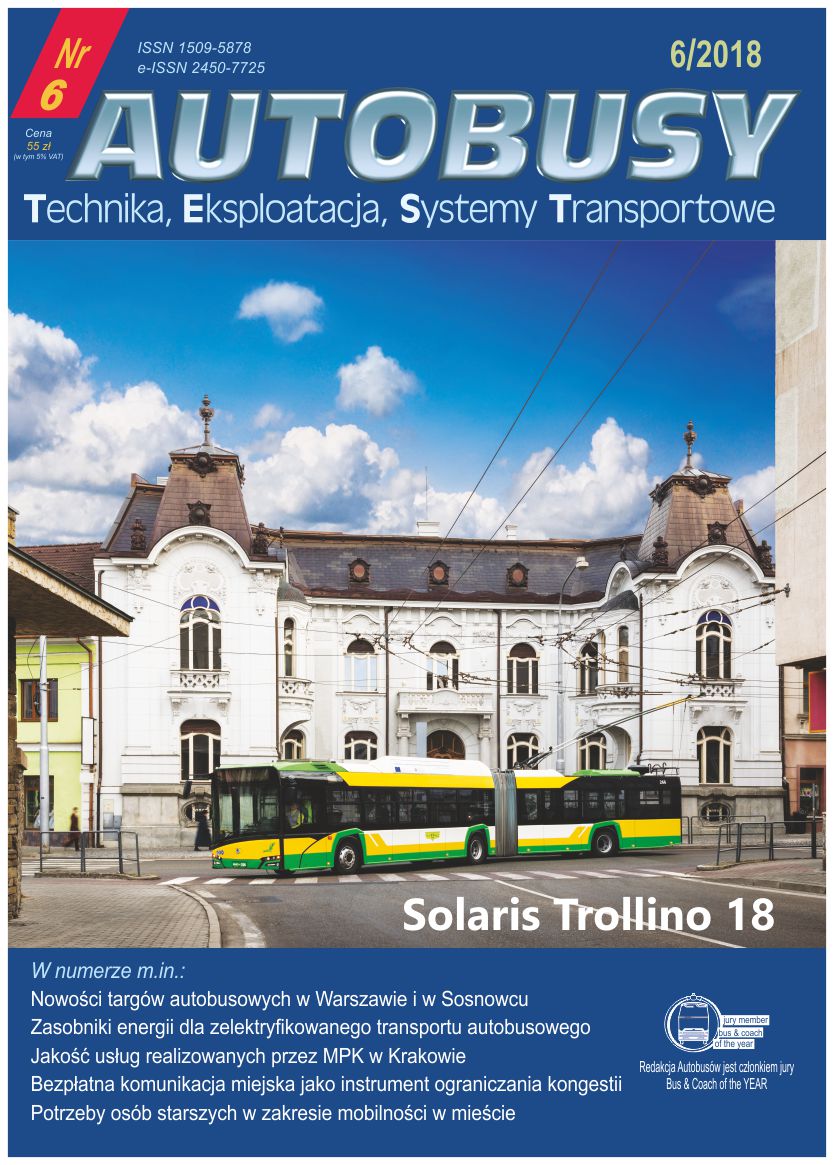 This work is licensed under a Creative Commons Attribution 4.0 International License.