Operating parameters of a passenger vehicle turbocharged spark ignition engine in conditions of exhaust leakage simulation
Krystian Hennek

Opole University of Technology

Mariusz Graba

Opole University of Technology
Keywords:
car engine, exhaust system, exhaust emission, spark ignition engine, exhaust emission testing
Abstract
Paper discussed the influence of exhaust system leakage on the utility parameters and toxic combustion products emission of a turbocharged passenger car spark ignition engine. A comparative analysis of the data gathered in the research carried out using the MAHA MSR 500 single roller chassis dynamometer was conducted, where the exhaust system was sealed and leaking in the area of the wideband oxygen sensor mounting bracket. The presented data refers to among others: the emissions of harmful gasoline oxidation products (HC, CO), the courses of power generated by the engine and the momentary values of excess air ratio. The EUDC driving cycle was used in the research.
Downloads
Download data is not yet available.
References
Bieniek A., Graba M., Hennek K., Mamala J.: Analysis of fuel consumption of a spark ignition engine in the conditions of a variable load. MATEC Web of Conferences 118, 00036 (2017), DOI: 10.1051/matecconf/201711800036
Hennek K., Kołodziej S.: Wpływ profilu prędkości oraz ustawień regulatora położenia przepustnicy na zużycie paliwa w cyklach jezdnych. Autobusy. Technika, Eksploatacja, Systemy Transportowe, 6/2017, str. 729-732, ISSN 1509-5878, e-ISSN 2450-7725
Mamala J.: Kompensacja niedostatku siły napędowej w procesie rozpędzania samochodu osobowego, zeszyt 290, Oficyna Wydawnicza Politechniki Opolskiej, Opole 2011, ISSN 1429 – 6063;
Mysłowski J.: Pojazdy samochodowe. Doładowanie silników. Wydawnictwa Komunikacji i Łączności, wydanie 1, Warszawa 2002, ISBN-83-206-1445-7;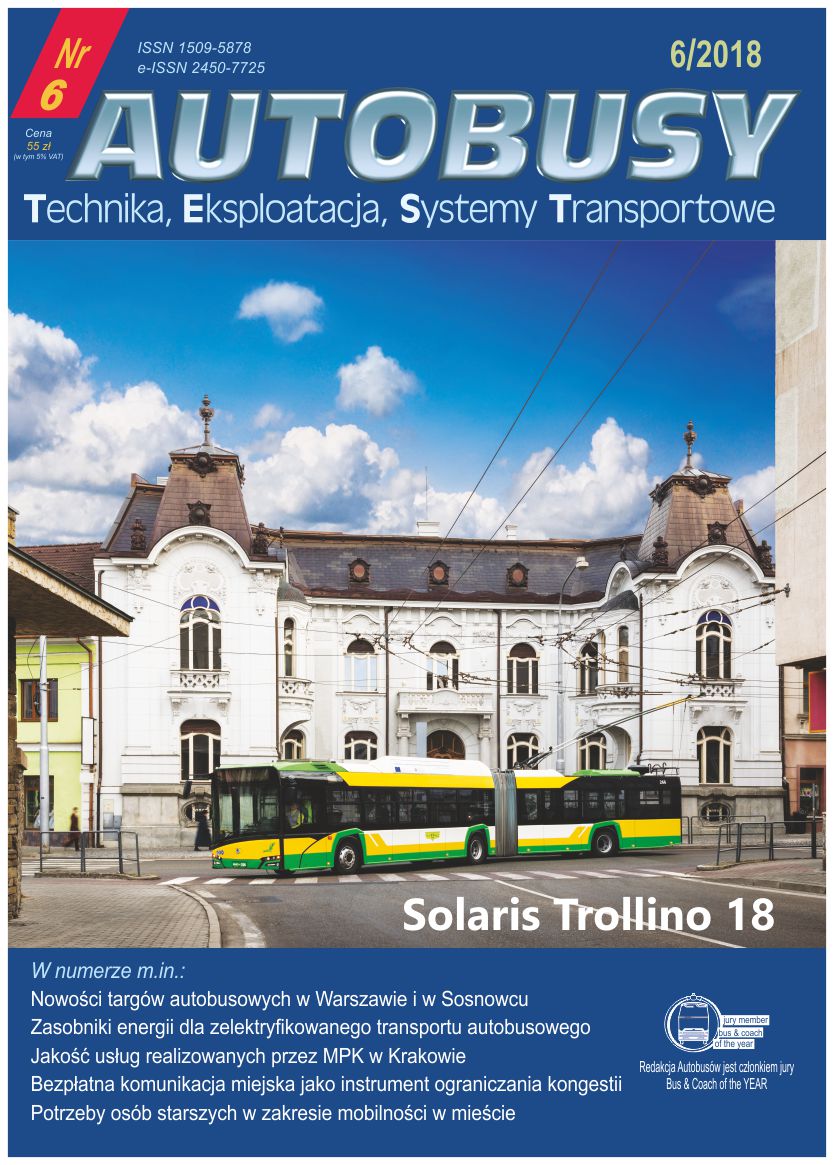 This work is licensed under a Creative Commons Attribution 4.0 International License.