The perspectives of electric vehicles development and uses
Krystian Hennek

Opole University of Technology
Keywords:
history of motorization, motor vehicles, Petersen PeT vehicle, electric drive vehicles, electric drive
Abstract
Paper discussed the future uses of vehicles with electric powertrains. The history of electric vehicles and the barriers of their intensive improvement in Poland were depicted. The classification of modern electric vehicle constructions was presented and shortly described. Also the Petersen PeT vehicle was presented.
Downloads
Download data is not yet available.
References
Guziński J., Adamowicz M., Kamiński J.: Infrastruktura ładowania pojazdów elektrycznych. Automatyka – elektryka - zakłócenia, vol. 5, nr 1(15)2014
http://ev.am.gdynia.pl/historia/historia.html (1. 05. 2018)
http://kopalniawiedzy.pl/Tesla-Model-S-atak-luka-dziura,25259 (01. 05. 2018.)
http://www.plugincars.com/sites/default/files/toyota_prius_plug-in_hybrid_iaa2.jpg (1. 05. 2018)
http://www.v10.pl/archiwum/serwis_informacyjny/aktualnosci/rimac_automobili/2012/rimac_automobili_concept__21_1280x853.jpg (1. 05. 2018)
https://insideevs.com/hyundai-tucson-fuel-cell-accumulating-enough-miles-roads-southern-california-reach-moon/
(1. 05. 2018)
https://p7.naszdziennik.pl/z/450,253,46f5efd2531bf22c7adc33d5c872673db14cb321.jpg (1. 05. 2018)
https://pl.wikipedia.org/wiki/Pojazd_elektryczny (01. 05. 2018.)
Zajkowski K., Seroka K.: Przegląd możliwych sposobów ładowania akumulatorów w pojazdach z napędem elektrycznym. Autobusy: technika, eksploatacja, systemy transportowe,
-8/2017, s. 483-486, ISSN 1509-5878, e-ISSN 2450-7725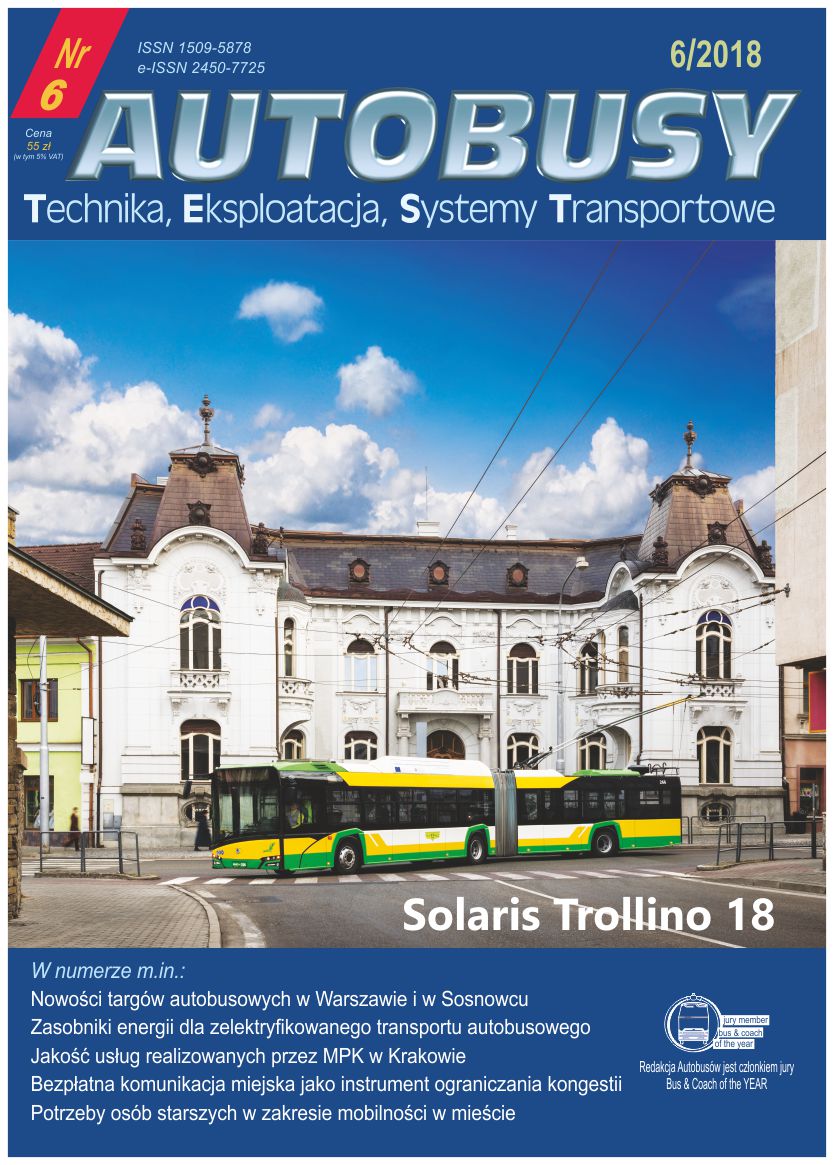 This work is licensed under a Creative Commons Attribution 4.0 International License.