Multifunctional plastic grease (NATO code G-421) intended for applying in the military land technique
Tomasz Gołębiowski

Technical Institute of Air Forces
Keywords:
plastic grease, biodegradable grease, NATO Codification System, military technique
Abstract
In the article essential requirements grease intended to apply in the modern military land technique should fulfil which were discussed. A scope of research works and findings were also presented for new multifunctional grease code of the G-421 NATO and requiring in the biodegradation.
References
Beran E., Wpływ budowy chemicznej bazowych olejów smarowych na ich biodegradowalność i wybrane właściwości eksploatacyjne, Prace naukowe Wydziału Chemicznego Politechniki Wrocławskiej. Wrocław 2008.
Campbell I.D., Harting G.L., Industrial Lubrication and Tribology, 1976 cal. 28-No.5.
ELGI Annual Meeting – Barcelona Spain, May 7-9, 1995.
Gołębiowski T., Badania nad technologią wytwarzania biodegradowalnych środków smarowych o zwiększonej odporności na utlenianie i polepszonych właściwościach niskotemperaturowych, Sprawozdanie ITWL Nr 6/JCW/85/2017, Warszawa 2017
Gołębiowski T., Nowiński E., Możliwość zastosowania biodegradowalnych smarów plastycznych w eksploatacji maszyn roboczych, Technika Transportu Szynowego, 12/2015.
Gołębiowski T., Smar plastyczny o podwyższonej odporności na wymywanie wodą, Prace Naukowe Politechniki Warszawskiej. Transport, z. 98, 2013.
Gołębiowski T., Sprawozdanie Nr 719/WOBR-MPS/04 z realizacji projektu celowego Nr 163/BO/C "Wysokojakościowy smar dla wojskowej techniki lądowej kod NATO G-421".
Metodyka badawcza ITWL MB-MPS-002 Badanie właściwości przeciwzużyciowych smarów plastycznych.
Metodyka badawcza ITWL MB-MPS-005 Badanie zużycia przekładni.
Metodyka badawcza ITWL MB-MPS-010 Badanie mieszalności smarów plastycznych.
Metodyka badawcza ITWL MB-MPS-013 Badanie stabilności smarów plastycznych podczas przechowywania.
Metodyka badawcza ITWL MB-MPS-042 Badanie stabilności smaru w obecności wody.
Multifunctional plastic grease (NATO code G-421)
Norma ASTM D 4950-14 Standard Classification and Specification for Automotive Service Greases.
Norma ASTM D 942-15, Standard Test Method for Oxidation Stability of Lubricating Greases by the Oxygen Pressure Vessel Method.
Norma NF T60 – 1999/Norembre 1994. Graisses lubrifianks. Apitutde a resister an faux effet Brinell.
Norma obronna NO-91-A278:2017 Materiały Pędne i Smary – Smar do wysokoobciążonych łożysk tocznych kod NATO
G-421.
OECD Guidelines for Testing of Chemicals, Adopted by the Council on 17th July 1992, Ready Biodegradability, Test No. 301F: Manometric Respirometry.
Zajezierska A., Ptak S., Badania biodegradowalności smarów plastycznych, Nafta-Gaz, Rok LXXI, Nr 10/2015.
Zajezierska A., Steinmec F., Trzaska E., Biodegradowalne smary plastyczne, XI Sympozjum Paliwa Płynne i Produkty Smarowe w Gospodarce Morskiej, Jachranka 1995 r.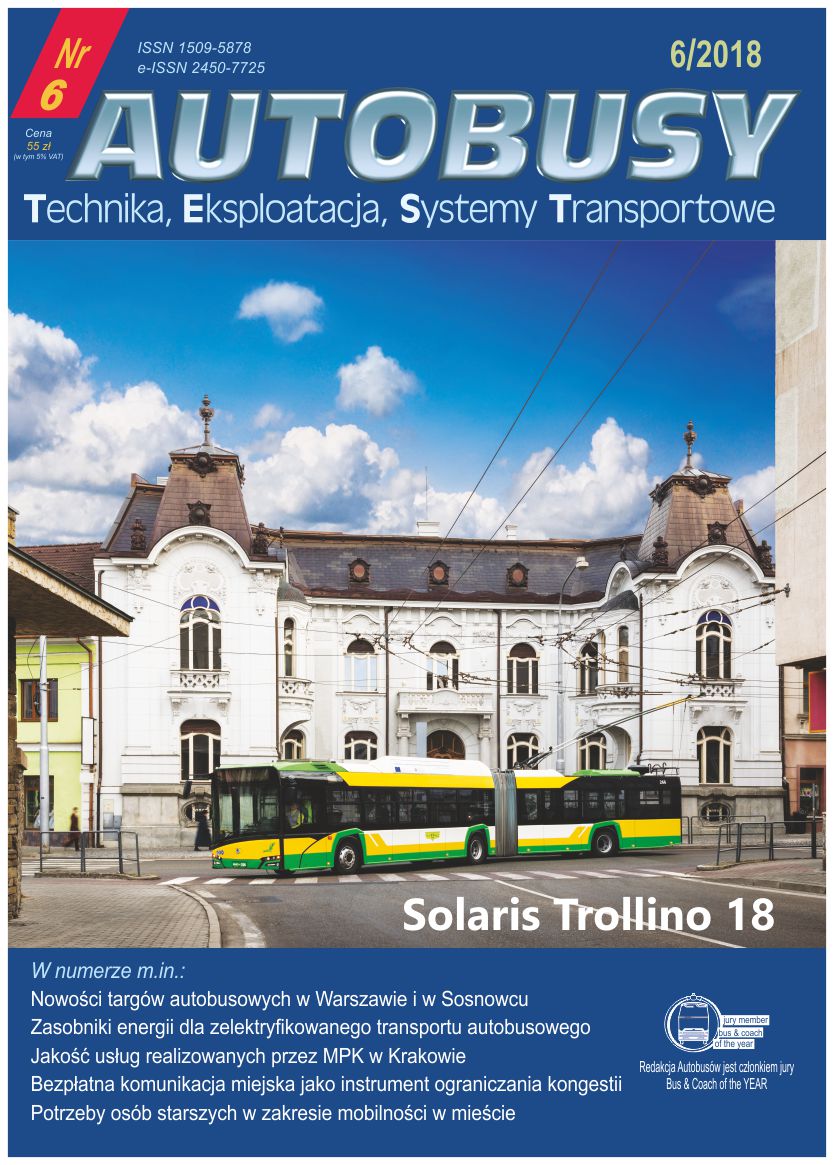 This work is licensed under a Creative Commons Attribution 4.0 International License.