Preliminary evaluation of repeatability for a mobile road weather information sensor
Krzysztof Brzozowski

University of Bielsko-Biala

Andrzej Maczynski

University of Bielsko-Biala

Artur Ryguła

University of Bielsko-Biala
Keywords:
road conditions, road surface, mobile sensor, repeatability of measurement results, MARWIS
Abstract
The article presents the results of road tests related to repeatability evaluation of the mobile road weather sensor readings. This kind of sensors is increasingly used by road administrators to assess current state of roads. They can be also used to identify road sections where local changes in friction occur most often. The carried out tests concern the repeatability of readings for different lighting conditions (day and night) and vehicle speed. The research was performed using the Lufft MARWIS sensor on roads with different traffic intensity and different standards of winter maintenance.
Downloads
Download data is not yet available.
References
Brzozowski K., Maczyński A., Ryguła A., Piwowarczyk P., A concept of weather information systems for city road network, in: Mikulski, J. (ed.) TST 2016, CCIS, vol. 640, Springer, Heidelberg, 2016, 499-508.
Hippi M., Road weather measurements along road stretches, 2010, dostęp: https://www.wmo.int/pages/prog/www/IMOP/publications/IOM-104_TECO-2010/P1_20_Hippi_Finland.pdf (10.03.2018).
Marchetti M., Chapman L., Khalifa A., Buès M., New Role of Thermal Mapping in Winter Maintenance with Principal Components Analysis, Advances in Meteorology, Volume 2014, Article ID 254795, 11 pages, dostęp: http://dx.doi.org/10.1155/2014/254795 (10.03.2018).
Rau P., User Manual– MARWIS App, App Version 1.15, September 2017, dostęp: https://www.lufft.com/download/manual-marwis-ios-app-en/ (12.02.2018).
Ryguła A., Honkisz M., Maczyński A., Brzozowski K., Konior A., Mobile system for recording road weather conditions, Archives of Transport System Telematics, 2016, vol. 9, iss. 3, 42-45.
User Manual MARWIS/StaRWIS, G. Lufft Mess-und Regeltechnik GmbH, Operating Manual V 3.0 / 23 Mar 2017.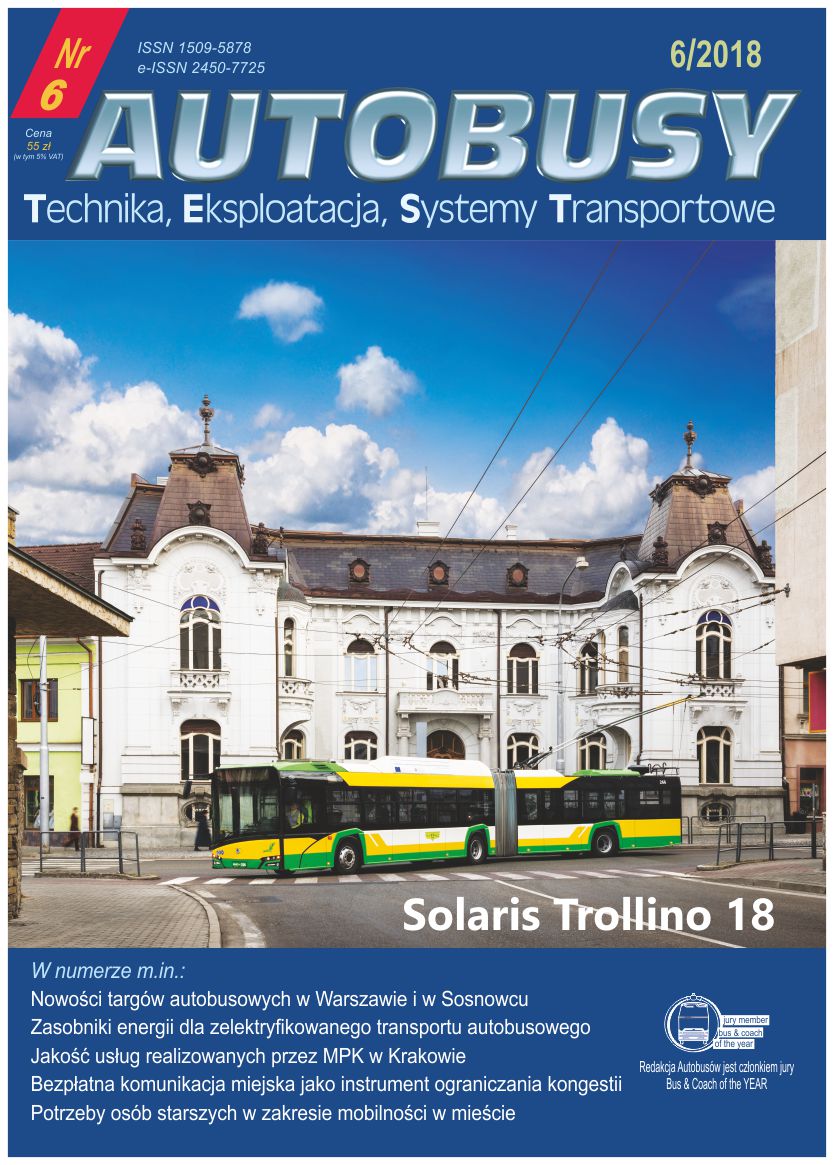 This work is licensed under a Creative Commons Attribution 4.0 International License.