Analysis of the road accident rate in Lubelszczyzna and Podkarpacie
Edyta Zielińska

Rzeszow University of Technology
Keywords:
traffic accidents,, car accidents causes, traffic accident statistics, road traffic safety, south-eastern Poland
Abstract
The article assesses two provinces of the south-eastern Poland, i.e. Lublin Province and Podkarpackie, taking into account the number of accidents, persons injured and the persons who caused the accident. In addition, the most common causes of such negative traffic incidents, i.e. speeding or weather conditions, are listed. For better evaluation of the safety on the roads of Lubelszczyzna and Podkarpacie, the road accident rate in the said provinces was compared with the national average. Also, the actions taken to improve the traffic safety on Polish roads were presented.
Downloads
Download data is not yet available.
References
Bąk-Gajda D., Bąk J., Psychologia transportu i bezpieczeństwa ruchu drogowego. Wyd. Difin, Warszawa 2010.
Biuro Ruchu Drogowego Komendy Głównej Policji, Wypadki drogowe w latach 2015-2016.
Krajowa Rada Bezpieczeństwa Ruchu Drogowego, Stan bezpieczeństwa ruchu drogowego oraz działania realizowane
w tym zakresie w 2016 r., Ministerstwo Infrastruktury i Budownictwa, Warszawa 2017.
Markulis E., Ocena bezpieczeństwa ruchu drogowego w Polsce Południowo-Wschodniej. Praca inżynierska Politechniki Rzeszowskiej (promotor: Edyta Zielińska), Rzeszów 2018.
Zielińska E.: Bezpieczeństwo ruchu drogowego w Polsce. Збiрник хаукових праць, BICHИK Nº 2/35, Kijów 2016.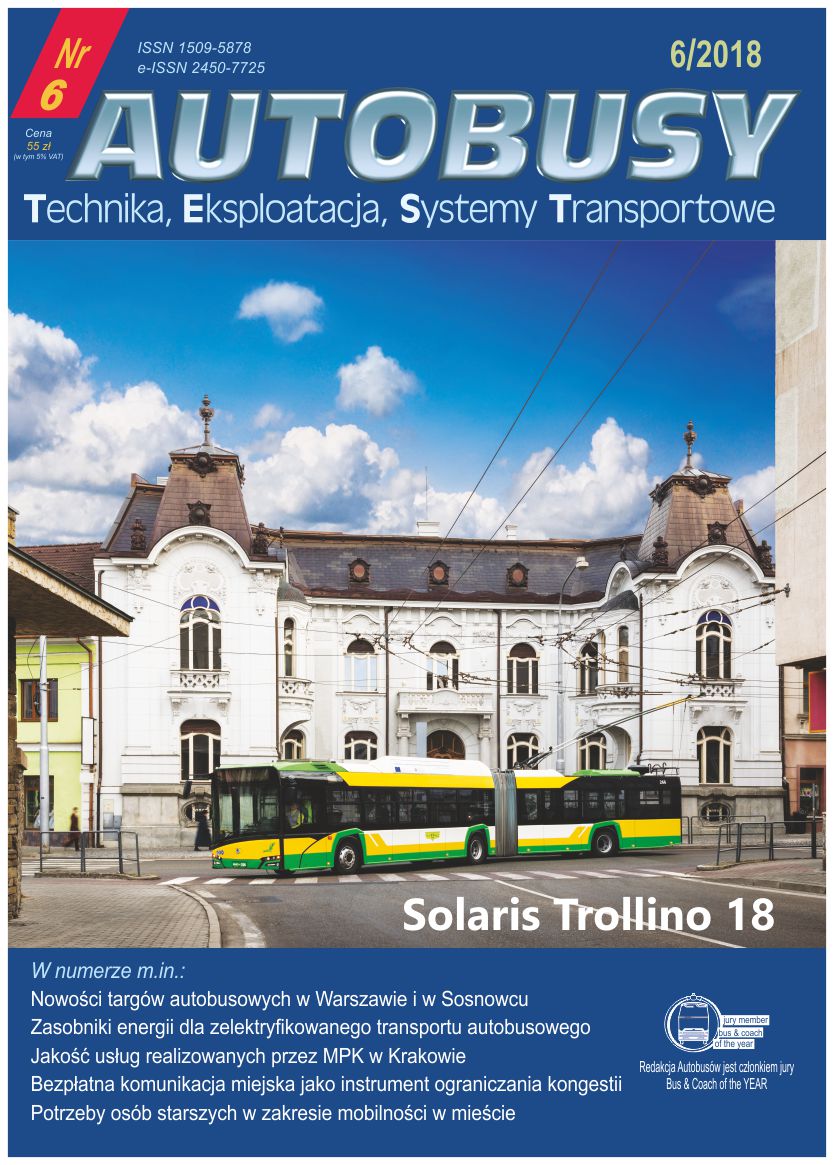 This work is licensed under a Creative Commons Attribution 4.0 International License.