The impact of ecodriving idea on the road safety
Mariusz Rychlicki

Warsaw University of Technology

Zbigniew Kasprzyk

Warsaw University of Technology

Aleksandra Zabuska

Warsaw University of Technology
Keywords:
road safety, vehicles monitoring, localization of vehicles, hybrid vehicle, vehicle operation, operating costs, ecodriving, evaluation of skills
Abstract
Paper discussed the impact of ecodriving idea on the road safety. The analysis shows the idea of ecodriving and ecodriving report structure which is used in the analyzed company. The driving style of drivers of hybrid and engine vehicles was analyzed for road security and ecology aspects.
Downloads
Download data is not yet available.
References
Badyda A.J.: "Zagrożenia środowiskowe ze strony transportu", Czasopismo Nauka 4/2010, str. 115-125, Polska Akademia Nauk, Poznań 2010;
Gronowicz J.: "Ochrona środowiska w transporcie lądowym", Wydawnictwo Instytutu Technologii Eksploatacji, Poznań-Radom 2004;
http://jakoszczedzacpieniadze.pl/ecodriving-oszczedna-jazda-samochodem (26.11.2017);
https://fleet.cartrack.pl/ (14.04.2017);
Juda-Rezler K.: "Oddziaływanie zanieczyszczeń powietrza na środowisko", Oficyna Wydawnicza Politechniki Warszawskiej, Warszawa 2000;
Kasprzyk Z., Rychlicki M., Paciorek R.: Propozycja wdrożenia systemu pozyskiwania informacji o warunkach ruchu drogowego w Warszawie w dzielnicy ochota, w: Autobusy. Technika, Eksploatacja, Systemy Transportowe, nr 12, 2017, ss. 552-559;
Komenda Główna Policji, Biuro Ruchu Drogowego, Wypadki drogowe w Polsce w 2017 roku, Warszawa 2018
Konatowski S., Gołgowski M.: "System monitorowania położenia pojazdów floty", Przegląd elektrotechniczny, nr 10/2015, Warszawa 2015;
Maciejewski M., Waleriańczyk W.: "Porównanie systemów monitorowania i nawigacji dla floty pojazdów dostępnych na polskim rynku", VII konferencja naukowo-techniczna, Logistyka, Lidzbark Warmiński 2014;
Rychlicki M., Kasprzyk Z., Kamińska J.: Możliwości i ocena użyteczności narzędzi teleinformatycznych służących kontroli parametrów środowiskowych w transporcie towarów spożywczych, w: Autobusy. Technika, Eksploatacja, Systemy Transportowe, nr 12, 2017, ss. 1582-1587;
Rychlicki M., Kasprzyk Z.: Increasing Performance of SMS Based Information Systems, Advances in Intelligent Systems and Computing, vol. 286, 2014, Springer International Publishing, ISBN 978-3-319-07012-4;
Zabuska A.: Analiza wpływu wykorzystania narzędzi zarzadzania flotą pojazdów na optymalizację działań przedsiębiorstwa, Praca dyplomowa magisterska, WT PW Warszawa 2017;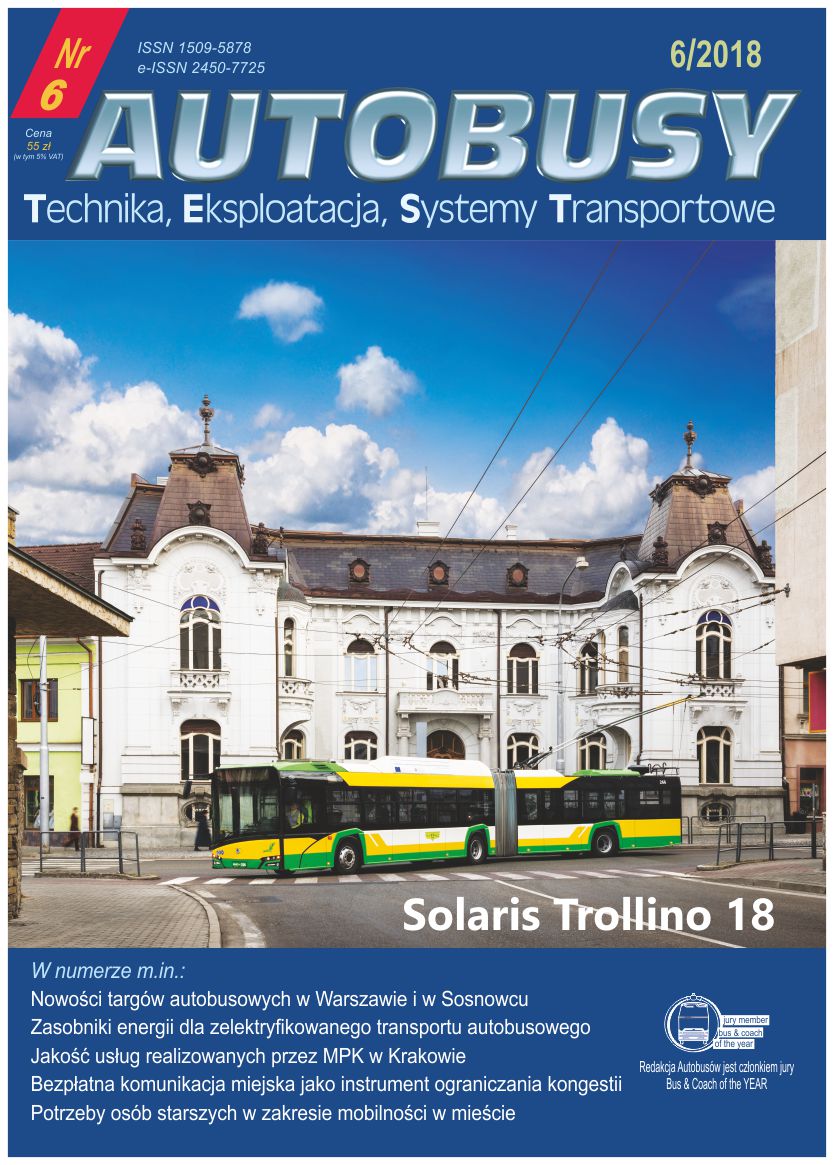 This work is licensed under a Creative Commons Attribution 4.0 International License.