Assessment of the impact of selected factors forcing the driver's energy consumption
Piotr Bojar

PWSZ in Piła

Mariusz Mikulski

WZL in Bydgoszcz
Keywords:
driver's work, workplace, noise level, driver's workplace, driver behaviour
Abstract
The drivers' workplace has an impact on the safety of transport. Among the factors causing changes in driver behavior are the anthropechnical factors resulting from the actions of people in the vehicle and its surroundings, external ones resulting from the impact of weather conditions as well as the condition of the infrastructure and work resulting from the operation of the means of transport.One of such working factors is the noise which may be the source of: a drive unit, drive transmission system, suspension system, etc. The paper attempts to identify and assess the impact of this factor on the energy consumption of the driver's work.
Downloads
Download data is not yet available.
References
Koton J., Kowalski P., Lipowczan A., Rabsztyn T. Jedno- i trójwymiarowa dozymetryczna ocena narażenia na stanowisku pracy – metodyka i oprzyrządowanie. Instytut Fizyki Politechniki Śląskiej, 2003
Kowalski P., Drgania i hałas w pojazdach drogowych, Bezpieczeństwo Pracy - nauka i praktyka, 5/2007,
Rozporządzenie Ministra Gospodarki i Pracy z dnia 5 sierpnia 2005 r. w sprawie bezpieczeństwa i higieny pracy przy pracach związanych z narażeniem na hałas lub drgania mechaniczne
Rozporządzenie Ministra Pracy i Polityki Społecznej z dnia 6 czerwca 2014 r. w sprawie najwyższych dopuszczalnych stężeń i natężeń czynników szkodliwych dla zdrowia w środowisku pracy.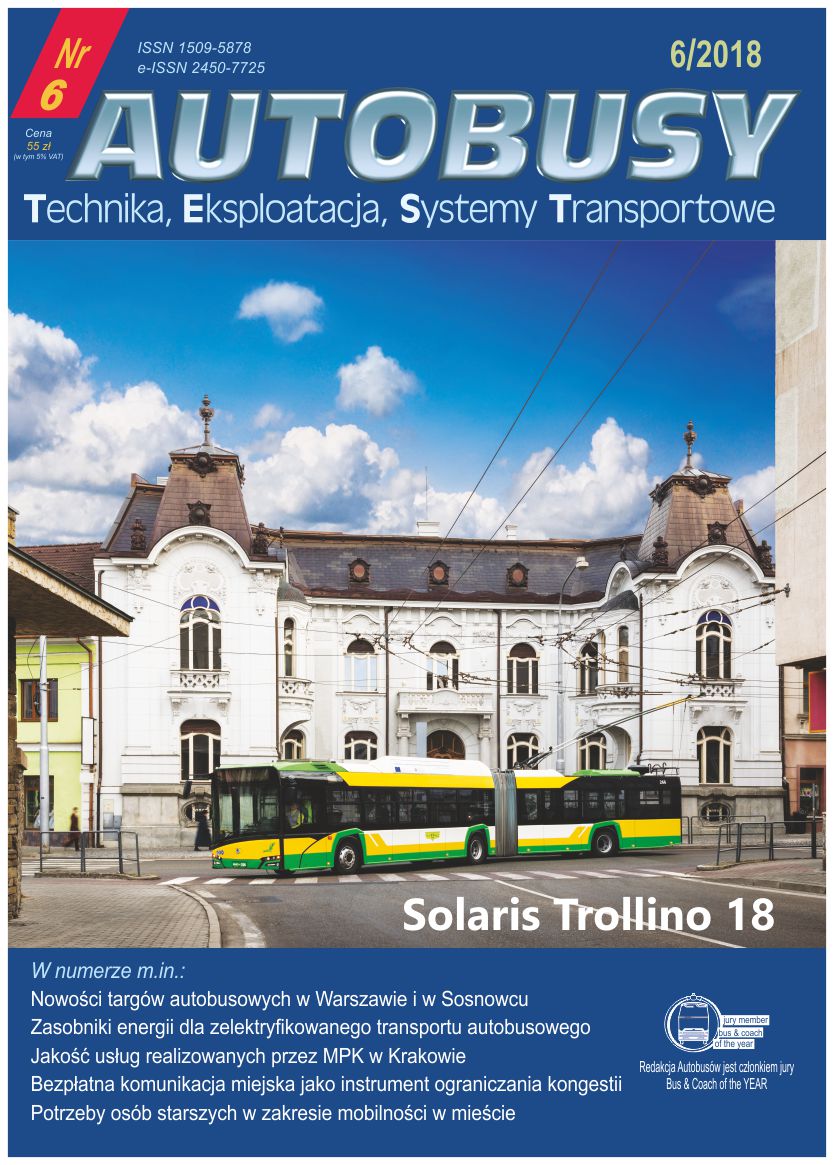 This work is licensed under a Creative Commons Attribution 4.0 International License.