Development of simulation tests in ACC system scenarios for a car simulator station
Mateusz Papis

Warsaw University of Technology

Dominik Jastrzębski

Warsaw University of Technology

Marcin Mirosław

Warsaw University of Technology

Antoni Kopyt

Warsaw University of Technology

Tomasz Dziewiński

Warsaw University of Technology

Marek Matyjewski

Warsaw University of Technology
Keywords:
adaptive cruise control, driving simulation station, fuzzy-driver
Abstract
This paper presents development of simulation tests for a driving simulation station in ACC (Adaptive Cruise Control) system scenarios. Experiment assumptions, simulation tests procedures, selection of the tested group, analyzed parameters and the results of the preliminary tests were discussed. The comparison between ride parameters of volunteers and a car equipped with ACC system and validation of previously created fuzzy-driver model are main aims of the study. The experiment, composed with two exercises (outside urban and mixed scenarios) will be performed on previously identified tested group of volunteers. Ride parameters, such as velocity, distance to a leading car, time gap, will be assessed according to a prepared procedure.
Downloads
Download data is not yet available.
References
Higashimata A., Adachi K., Hashizume T., Tange S.: Design of a headway distance control system for ACC, "JSAE Review", 22 (1)/2001, 15-22
Norma ISO 15622:2002 dla ACC
Norma ISO 15622:2010 dla ACC
Norma ISO 22178:2009 dla LSF
Norma ISO 22179:2009 dla SFRA
Jastrzębski D., Mirosław M., Golon K., Dziewoński T.: Simpli-fied car simulator usage in HMI research in chosen active safety systems conditions, for semi-autonomous vehicles, "Autobusy – Technika, Eksploatacja, Systemy Transportowe" 12/2016, 1003-1009.
https://playseat.com.pl, data dostępu: 22-11-2017.
Kopyt A., Dziewoński T., Jastrzębski D., Golon K., Mirosław M.: Modeling of a Human Driver For a Car Driving Simulator, Materiały Konferencyjne "SpringSim-ANSS 2017", USA.
Jastrzębski D., Kopyt A., Golon K., Mirosław M., Dziewoński T.: Fuzzy logic as a model of an actor–driver in simulator scenarios, Materiały Konferencyjne "IRCOBI Conference 2017", Belgia.
https://humansystems.arc.nasa.gov/groups/tlx, data dostępu: 20-11-2017.
Główny Urząd Statystyczny: Ludność. Stan i struktura oraz ruch naturalny w przekroju terytorialnym (stan w dniu 31.12.2016 r.) - tablice (http://stat.gov.pl/download/gfx/portalinformacyjny/pl/defaultaktualno-sci/5468/6/21/1/stan_i_struktura_ludno_oraz_ruch_naturalny_w_przekro-ju_teryt_stan-na-31-12-2016_-_tablice.zip, data dostępu: 04-10-2017).
Omyła-Rudzka M., CBOS: Komunikat z badań nr 86/2017. Styl jazdy polskich kierowców (http://cbos.pl/SPISKOM.POL/2017/K_086_17.PDF, data dostępu: 04-10-2017).
gov.uk: Full car driving licence holders by age and gender: England (with chart) (https://www.gov.uk/government/statistical-data-sets/nts02-driving-licence-holders, data dostępu: 18-10-2017).
Office for National Statistics: Population Estimates for UK, England and Wales, Scotland and Northern Ireland: mid-2016 (https://www.ons.gov.uk/peoplepopulationandcommunity/populationa-ndmigration/populationestimates/bulletins/annualmidyearpopulationestima-tes/latest, data dostępu: 18-10-2017).
U.S. Department of Transportation, Federal Highway Administration: Distribution of Licensed Drivers - 2014 By Sex and Percentage in Each Age Group and Relation to Population (https://www.fhwa.dot.gov/policyinformation/statistics/2014/dl20.cfm, data dostępu: 18-10-2017).
U.S Census Bureau: America's Age Profile Told through Population Pyramids (https://www.census.gov/newsroom/blogs/random-samplings/2016/06/americas-age-profile-told-through-population-pyramids.html, data dostępu: 18-10-2017).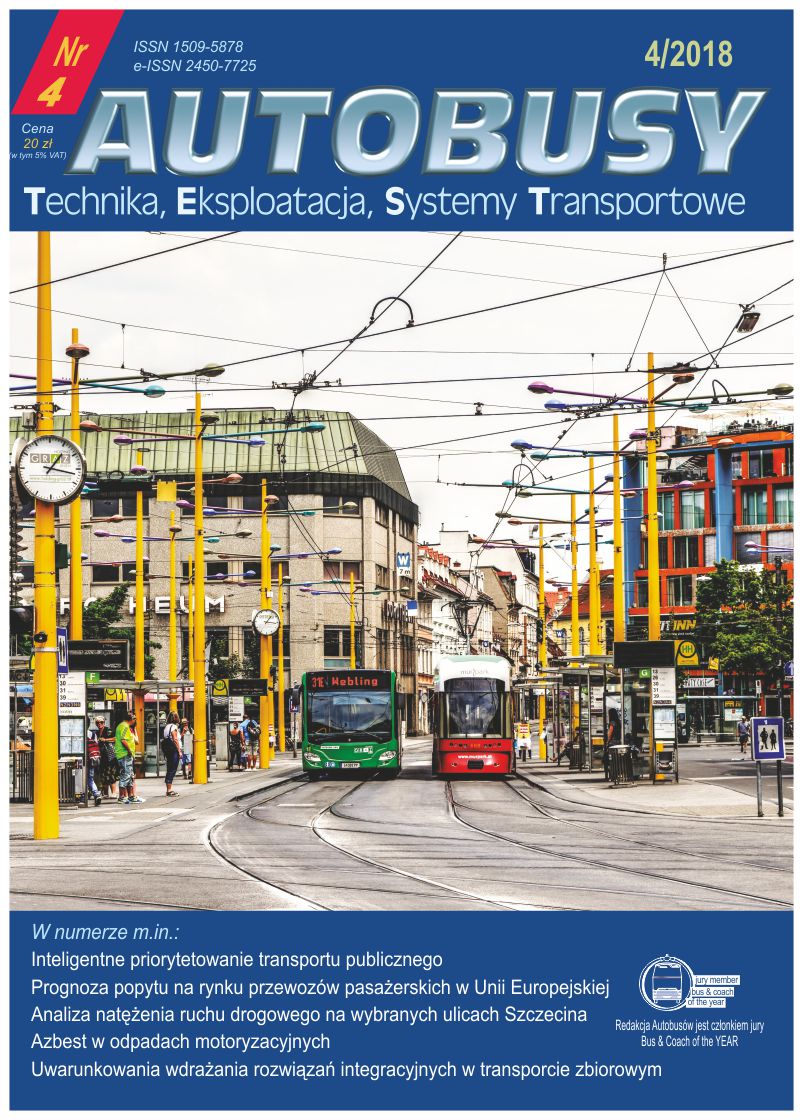 This work is licensed under a Creative Commons Attribution 4.0 International License.