Using the DIP system to facilitate the orientation of tourists in the city
Keywords:
public transport, passenger transport, dynamic passenger information
Abstract
At a time when mobile applications assisting in the planning of travel - tours, as well as sightseeing itself - have become commonplace, traditional methods of transmission seem to be losing in importance. However, for many people classic information boards are more convenient, and at the same time allow you to acquire the desired knowledge in a friendly and non-protecting way. Dynamic information boards (DIP), although they do not belong to the most traditional media, can play a complementary role in this area.
Downloads
Download data is not yet available.
References
Diolecki L., Sygnalizacja świetlna dla ?smartfonowych zombie?: http://www.rynekinfrastruktury.pl/wiadomosci/drogi/ sygnalizacja-swietlna-dla-smartfonowych-zombie-57722.html (dostęp: 4.05.2017 r.).
Molecki A., Dynamiczna Informacja Przystankowa ? kompletność a zwięzłość przekazu, ?Autobusy ? Technika, Eksploatacja, Systemy Transportowe? 2016, nr 6.
Molecki A., Urządzenia Inteligentnego Systemu Transportu w wagonach tramwajowych, [w:] B. Molecki (red.), Nowoczesne tramwaje w komunikacji miejskiej, Politechnika Wrocławska, Wrocław 2014.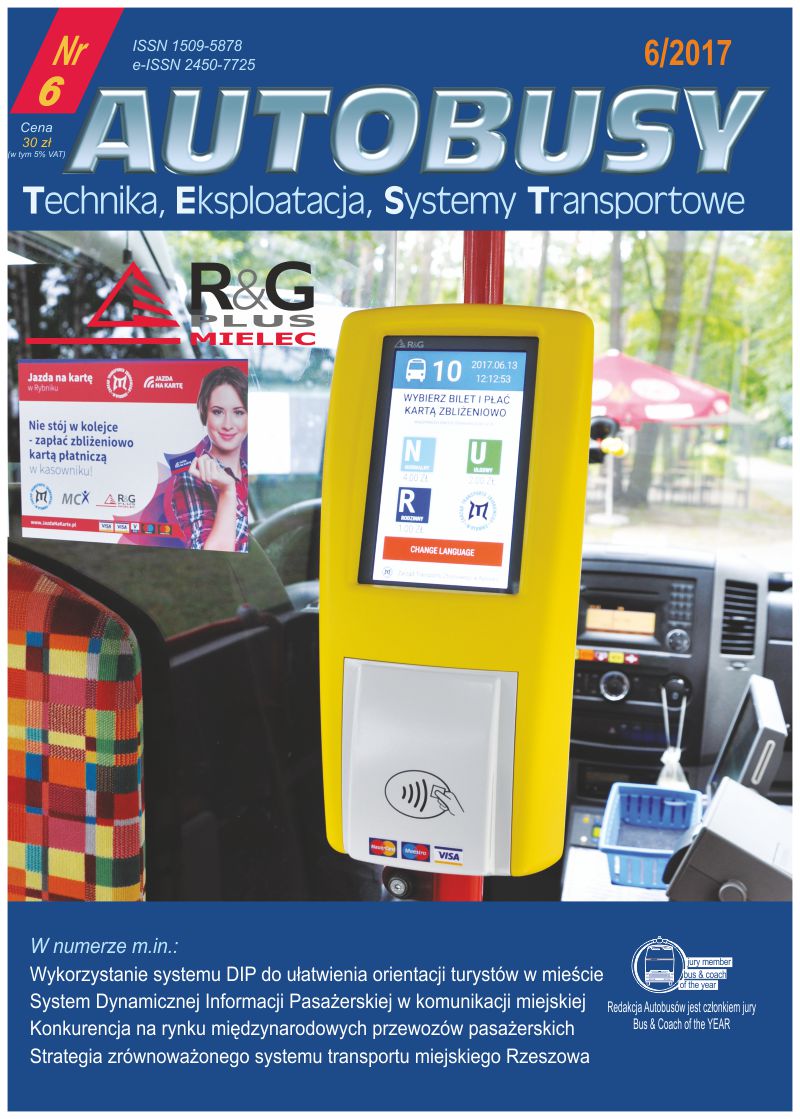 Downloads