The railway wagons for cargo transportation
Wojciech Puszkiewicz

Koszalin University of Technology

Piotr Piątkowski

Koszalin University of Technology

Patryk Puszkiewicz

University of Szczecin
Keywords:
railway transport, means of transport, transportation
Abstract
The characteristic features of freight wagons used for transporting goods by railway carriers in Poland were presented in this article. Particular attention was paid to the way of marking wagons and safety rules related to rail traffic. The advantages and disadvantages of railway transport in the aspect of selected goods were presented in this work. The article refers to the elements of wagon economy in Poland in 1991 to 2017, and shows the dynamics of changes in their use for transportation. Economic data were prepared on the basis of GUS data broken down by type and amount of transported totally.
Downloads
Download data is not yet available.
References
Katalog wagonów PKP Cargo z dnia 03.07.2018r.
Ir-10 "Instrukcja o przewozie przesyłek nadzwyczajnych"– PKP PLK S.A. z dnia 29 września 2004 roku z późn. zm.,
"Taryfa towarowa PKP Cargo z dnia 1 stycznia 2019 r.,
"Regulamin przewozu przesyłek towarowych (RPT)" – PKP Cargo S.A.;
"Regulamin przewozu przesyłek wojskowych przez PKP Cargo S.A. (RPW)" ,
P. Robak, "Transport kolejowy w Polsce – stan obecny i perspektywy rozwoju", raport nr 178, czerwiec 2000.
IR-16 "Instrukcja o postępowaniu przy przewozie koleją towarów niebezpiecznych, Warszawa 2017;
"Ustawa o przewozie towarów niebezpiecznych" z dnia 19 sierpnia 2011 roku z późn. zm.;
"Taryfa dla przesyłek wojskowych (TPW)" PKP Cargo S.A.,
Opracowanie GUS w sprawie przewozu ładunków i pasażerów za lata 2000÷2017.
Opracowanie GUS - Transport, wyniki działalności za lata 2000÷2017
www.rynek-kolejowy.pl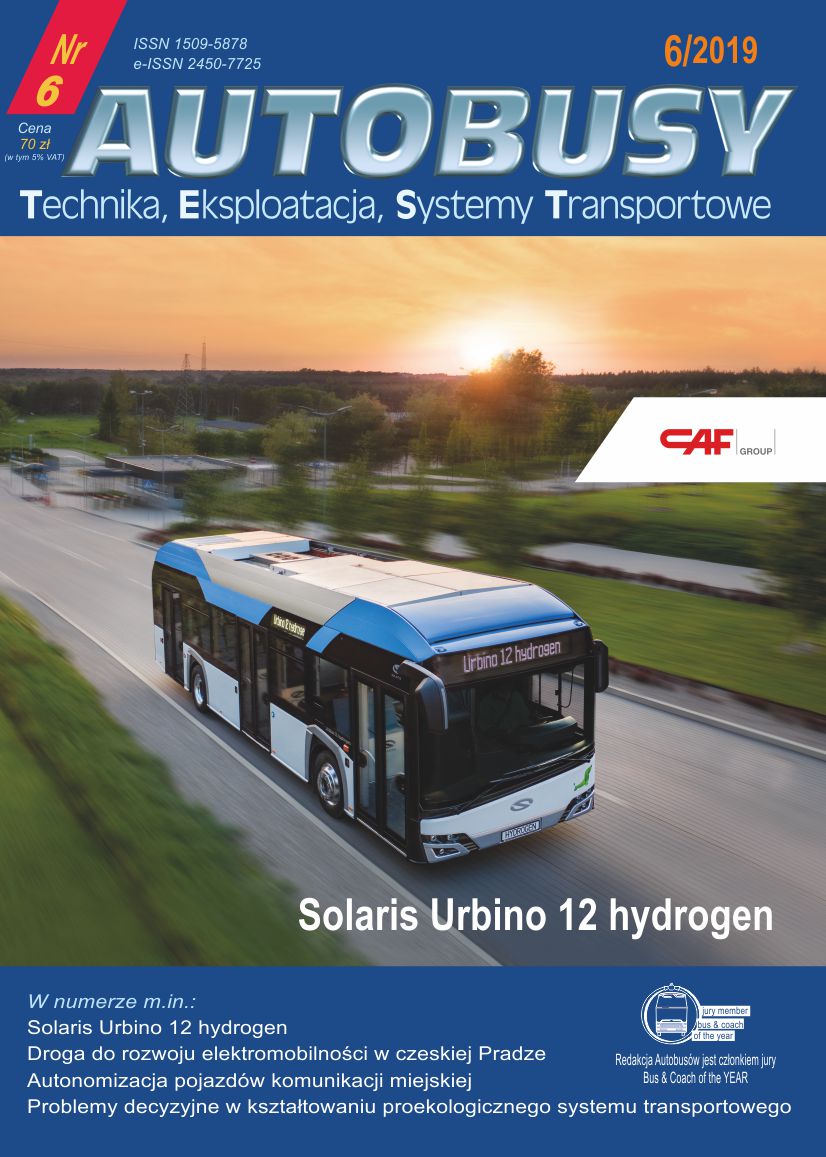 This work is licensed under a Creative Commons Attribution 4.0 International License.