Analysis of the company's operating costs on the example of a transport company
Sławomir Kowalski

State University of Applied Sciences in Nowy Sącz

Agnieszka Zwolenik

State University of Applied Sciences in Nowy Sącz
Keywords:
transport, transport company, transport costs, economic activity
Abstract
The article analyzes the costs of a company dealing in the transport of goods within the European Union. A short description of the company was made and the percentage share of costs of the generic system and general costs was compared. A comparative analysis was con-ducted for the six-year period of the company's activity. Data from the period 2012-2017 were adopted for the analysis of costs.
Downloads
Download data is not yet available.
References
Leończuk D., Transport drogowy towarów w Polsce, Economy and Management 2011, nr 4
Pyza D., Miętus M., Organizacja przewozu ładunków transportem drogowym z uwzględnieniem różnych technologii przewozowych, Prace Naukowe Politechniki Warszawskiej. Transport 2017, nr 117
Kwaśnikowski J., Bieńczak M., Elementy społecznych kosztów transportu, Prace Naukowe Politechniki Warszawskiej. Transport 2017, nr 119
Biały H., Sowa A., Koszty eksploatacji w małej firmie transportowej, Autobusy 2016, nr 12
Przybylska E., Analiza usługi transportowej w wybranym przedsiębiorstwie sektora TSL, Zeszyty Naukowe Politechniki Śląskiej. Seria: Organizacja i zarządzanie, 2011, nr 56
Gil L., Ignaciuk P., Wpływ odległości transportowych na koszty transportu, Autobusy 2014, nr 5
Kostek R., Kalwaj J., Kachel F., Wybrane problemy transportu drogowego, Studies & Proceedings of Polish Association for Knowledge Management 2014, nr 68
Gawlik L., Kryzia D., Uberman R., Koszty transportu kolejowego i samochodowego w kontekście bilansowania rynku surowców skalnych w Polsce, Prace Naukowe Instytutu Górnictwa Politechniki Wrocławskiej 2013, nr 136 (43)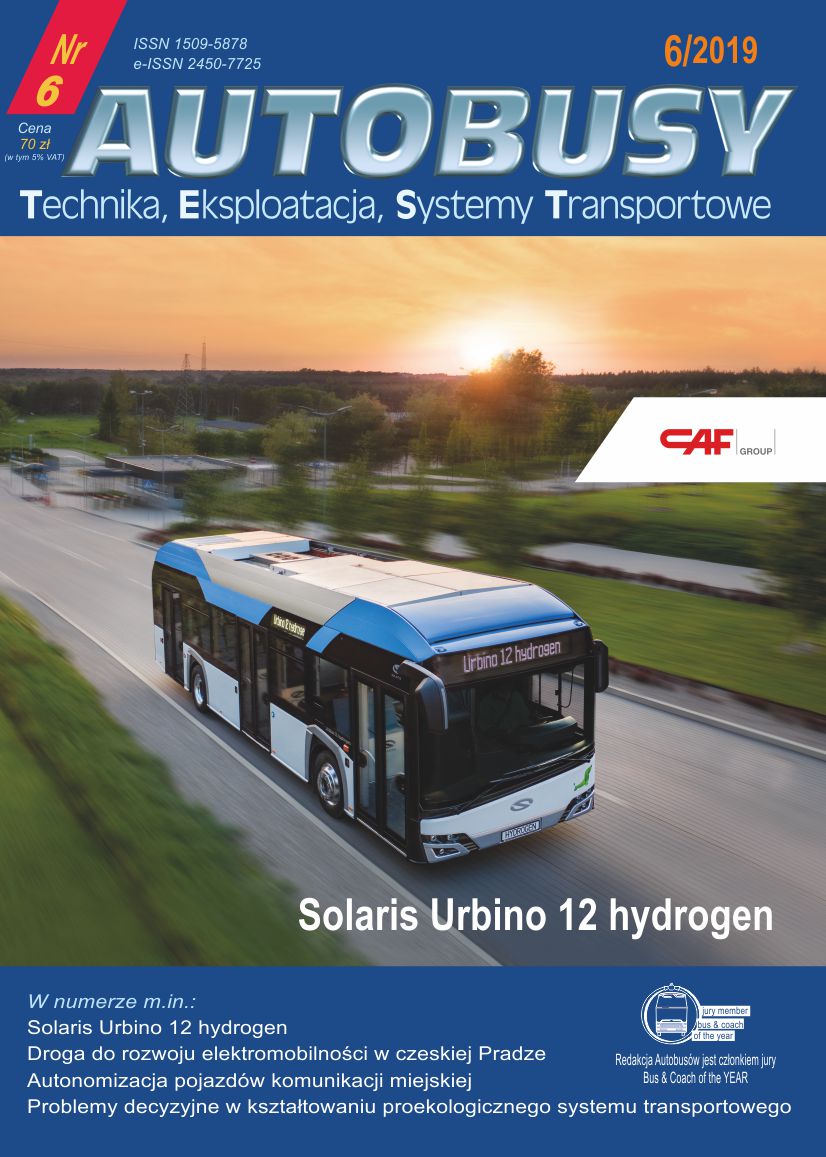 This work is licensed under a Creative Commons Attribution 4.0 International License.