The noise analysis of road transport in selected points of the Radom city
Tomasz Perzyński

Kazimierz Pulaski University of Technology and Humanities in Radom

Daniel Pietruszczak

Kazimierz Pulaski University of Technology and Humanities in Radom

Aleksandra Poneta

Kazimierz Pulaski University of Technology and Humanities in Radom
Keywords:
noise, means of transport
Abstract
The paper deals with the problem of car communication noise. The paper presents measurements of the level of traffic noise at selected points in the city of Radom and in the Western Radom bypass, the S7 route.
Downloads
Download data is not yet available.
References
Roczniak M., Fizyka hałasu Część I. Podstawy akustyki ośrodków gazowych, Wydanie Politechniki Śląskiej 1996.
http://www.techbud.com.pl/halas1A.htm
Gorzelańczyk P.: Badanie emisji hałasu komunikacyjnego w mieście Piła. Autobusy 6/2016
Burdzik R., Stanowiskowe badania hałaśliwości opon. Zeszyty Naukowe Politechniki Śląskiej, Z 77, s. 13-20.
Jóźwiak Z., Metody badań opon w aspekcie emisji hałasu. Czasopismo Logistyka, 3/2014.
Gronowicz J., Ochrona środowiska w transporcie lądowym, Instytut Technologii i Eksploatacji, Poznań- Radom 2003.
Barańska M., Deja A., Bubka J.: Analiza natężenia hałasu generowanego przez transport samochodowy po wdrożeniu projektu ograniczenia ruchu w wybranym punkcie aglomeracji szczecińskiej. Czasopismo Logistyka 6/2014
https://www.forbes.pl/biznes/rosnie-liczba-samochodow-w-polsce-warto-zalozyc-warsztat/nv0bb8c
Leśniewska Matusiak I., Wnuk A.: Wpływ hałasu komunikacyjnego na stan środowiska akustycznego człowieka. Transport Samo-chodowy 3/2014
Dz.U. 2014 poz. 112
Kucharski R.J., Metody prognozowania hałasu komunikacyjnego. Biblioteka Monitoringu Środowiska, Warszawa 1996
Dz.U. 2007 nr 120 poz. 826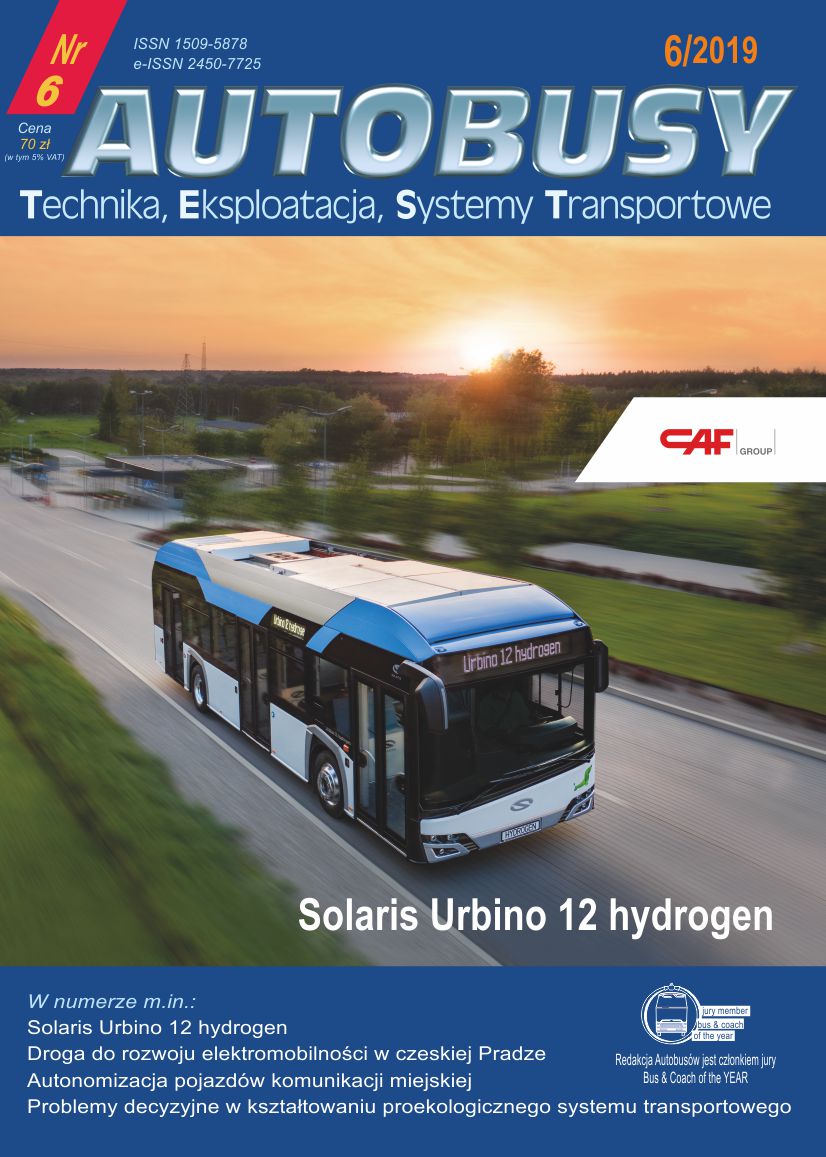 This work is licensed under a Creative Commons Attribution 4.0 International License.