Changes on foreigners employment in Poland
Małgorzata Walendzik

Motor Transport Institute

Gabriel Nowacki

Polish Military Academy
Keywords:
foreigners, employment, UE
Abstract
Paper discussed the problems on employment of European Union and third countries citizens in Poland. There is flow of among number of foreigners to Poland, especially from Eastern border, many enterpreneus have got problems how to employ foreigner and to conduct formalities according to low. Foreigners employment refers to lack of Polis workers, that can cause to slow down economic development of Poland. Mentioned problems refer to road transport sector in which lack of professional drivers of HGV is about 100 000.
Downloads
Download data is not yet available.
References
Raport PwC, "Rynek pracy kierowców w Polsce", przygotowany na zlecenie i we współpracy ze Związkiem Pracodawców "Transport i Logistyka Polska", 07.11.2016, https://www.pwc.pl/pl/publikacje/2016/rynek-pracy-kierowcow-w-polsce-raport-pwc.html.
Ustawa z dnia 12 grudnia 2013 r. o cudzoziemcach (Dz.U.2017, poz. 2206).
Ustawa z dnia 15 czerwca 2012 r. o skutkach powierzania wykonywania pracy cudzoziemcom przebywającym wbrew przepisom na terytorium Rzeczypospolitej Polskiej (Dz.U.2012, poz. 769).
Ustawa z dnia 20 kwietnia 2004 r. o promocji zatrudnienia i instytucjach rynku pracy.
Ustawa z dnia 20 lipca 2017 r. o zmianie ustawy o promocji zatrudnienia i instytucjach rynku pracy oraz niektórych innych ustaw (Dz. U. z 2017 r. poz. 1543).
Zestawienia statystyczne Ministerstwa Rodziny, Pracy i Polityki Społecznej, Warszawa 2018.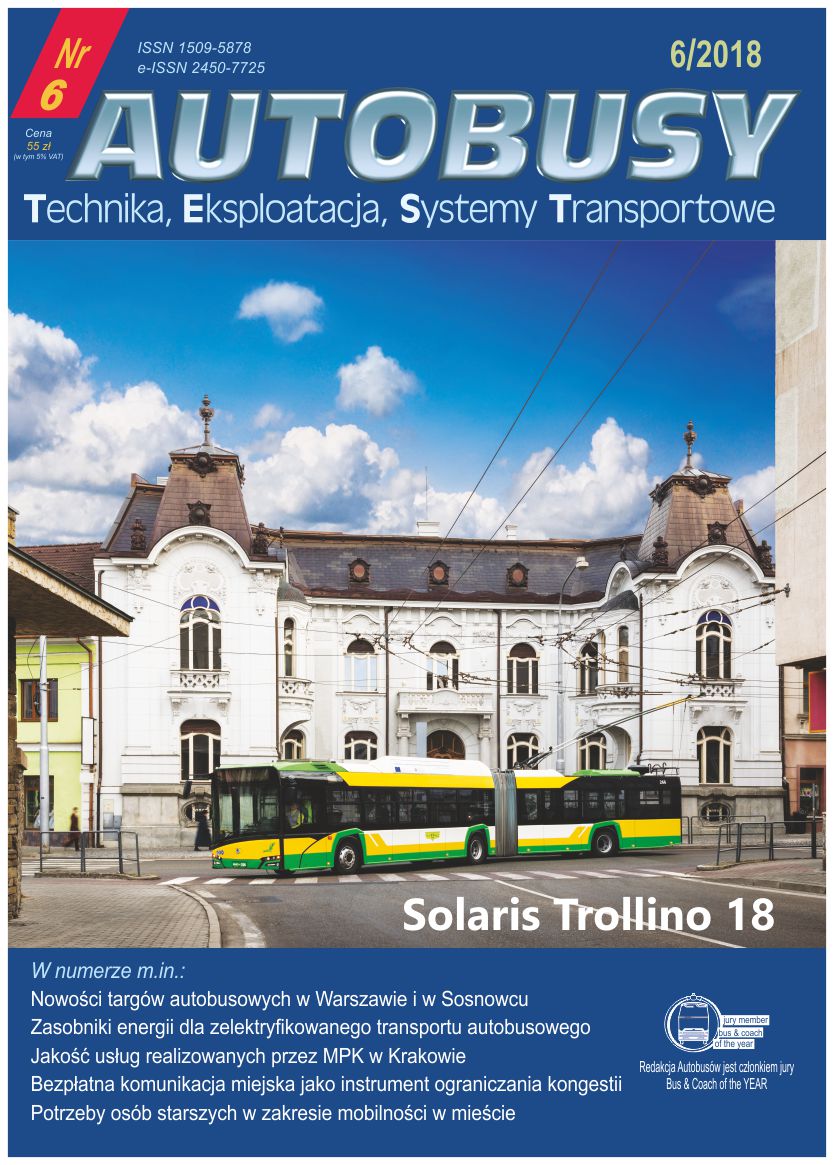 This work is licensed under a Creative Commons Attribution 4.0 International License.