The importance of functional digital model of aircraft in it logistic support system
Ryszard Kaleta

ITWL

Mariusz Kołsut

ITWL

Janusz Niczyj

ITWL

Ryszard Winiarski

ITWL

Anna Żegleń

ITWL
Keywords:
digital model, support system, logistic
Abstract
The article describes the main elements of IT system supporting the maintenance of aircraft with special consideration of functional digital model of the aircraft and its components and influence on the quality of fleet management. Discussed and illustrated: 1) the construction of the functional structure of the aircraft and the maintenance program in the IT support system; 2) IT systems supporting the maintenance of military aircraft. It was shown that with proper coherence and completeness of data in the IT support system, we obtain a higher quality of aircraft maintenance, including improved management of the fleet, quality of technical services and safety of missions.
Downloads
Download data is not yet available.
References
Bryzek A., R. Kaleta, Niczyj J.: Zarządzanie procesami
eksploatacyjnymi z wykorzystaniem systemów informatycznego wsparcia statków powietrznych Autobusy 12/2016
http://www.s-techent.com/ATA100.htm
https://www.webxsystems.com/specifications/ata-ispec-2200.
Lewitowicz J., Żyluk A.: Podstawy eksploatacji statków
powietrznych. Część 5 Techniczna eksploatacja statków
powietrznych - ITWL Warszawa 2009
Niziński S., Żurek J.: Logistyka ogólna. WKiŁ Warszawa 2011.
Nowotyńska I.,.Trzepieciński T.: Wykorzystanie systemów informatycznych w branży logistycznej - Autobusy 12/2016
Pietras E.: Istota zintegrowanego systemu zarządzania klasy ERP - Autobusy 6/2017
Praca zbiorowa pod redakcją Żurek J.: Wybrane problemy sterowania zapasami, Wydawnictwo Instytutu Technologii Eksploatacji – PIB, Radom 2007.
Schütze A.:: ATA iSpec 2200 Overview http://www.spec2000.com/presentations/andreass.pdf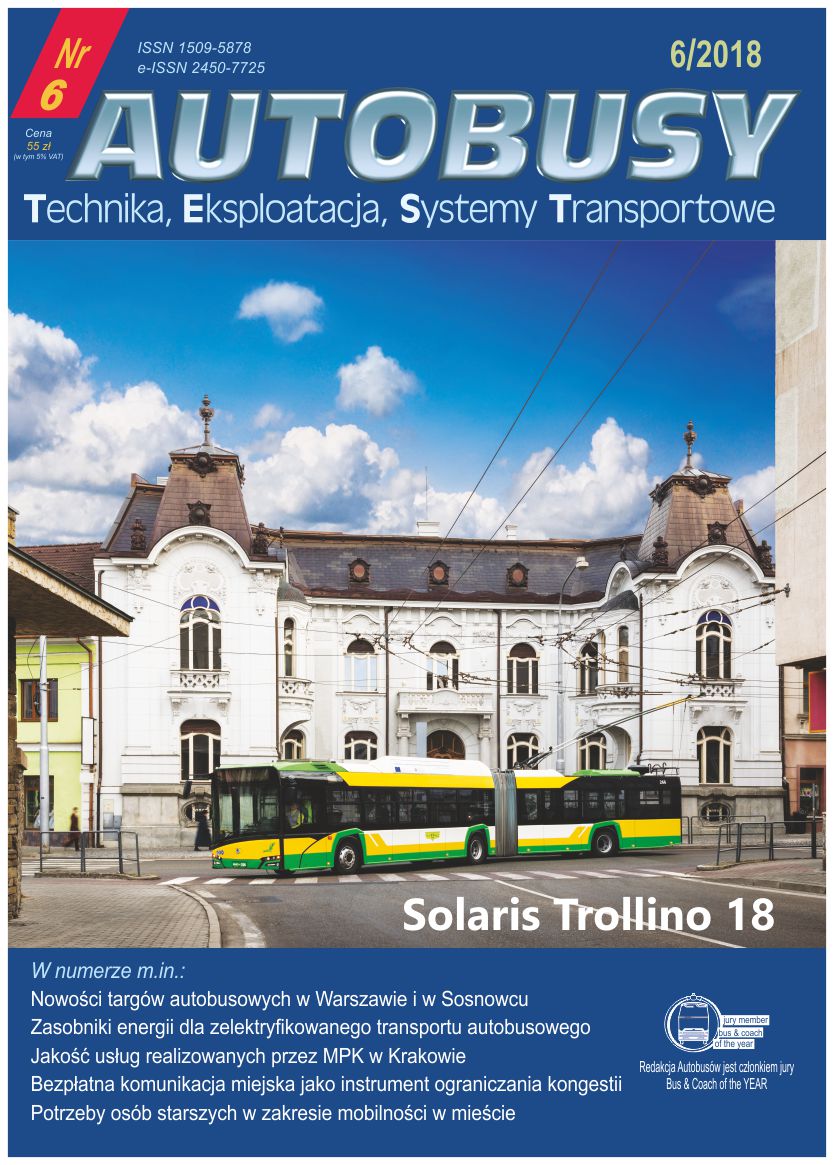 This work is licensed under a Creative Commons Attribution 4.0 International License.