Analysis of selected factors influencing safety in road transport
Agata Wojtas

Cracow University of Technology

Maciej Szkoda

Cracow University of Technology
Keywords:
road transport, analysis, safety
Abstract
The dissertations undertaken herein, although they do not exhaust the road safety subject, they identify some significant factors affecting the level of safety on roads. This study focuses on the subject of PoRS in relation to selected elements of the system: user - vehicle – environment, due to traffic incidents being consequences of system imperfections.
Downloads
Download data is not yet available.
References
Barcik J., Czech P.: Wpływ infrastruktury drogowej na bezpieczeństwo – część 1, "Zeszyty Naukowe Politechniki Śląskiej", 2010.
Graczyk B., Polasik R.: Wpływ infrastruktury drogowej na bezpieczeństwo ruchu drogowego, "Postępy w inżynierii mechanicznej", 2016.
National Academy Press, Reduced Visibiliy Due to Fog on the Highway, Washington, 1996.
Obwieszczenie Ministra Infrastruktury i Budownictwa z dnia 23 grudnia 2015 r. w sprawie ogłoszenia jednolitego tekstu rozporządzenia Ministra Transportu i Gospodarki Morskiej w sprawie warunków technicznych, jakim powinny odpowiadać drogi publiczne i ich usytuowanie, Dz.U. 2016 poz. 124.
Szruba M.: Wpływ infrastruktury drogowej i oświetlenia na bezpieczeństwo ruchu, "Nowoczesne Budownictwo Inżynieryjne", Czerwiec-Lipiec, 2017.
Wicher J.: Bezpieczeństwo samochodów i ruchu drogowego, Wydawnictwo Komunikacji i Łączności, Warszawa, 2012.
Wypadki drogowe w Polsce w 2016 roku, Komenda Główna Policji, Warszawa 2017.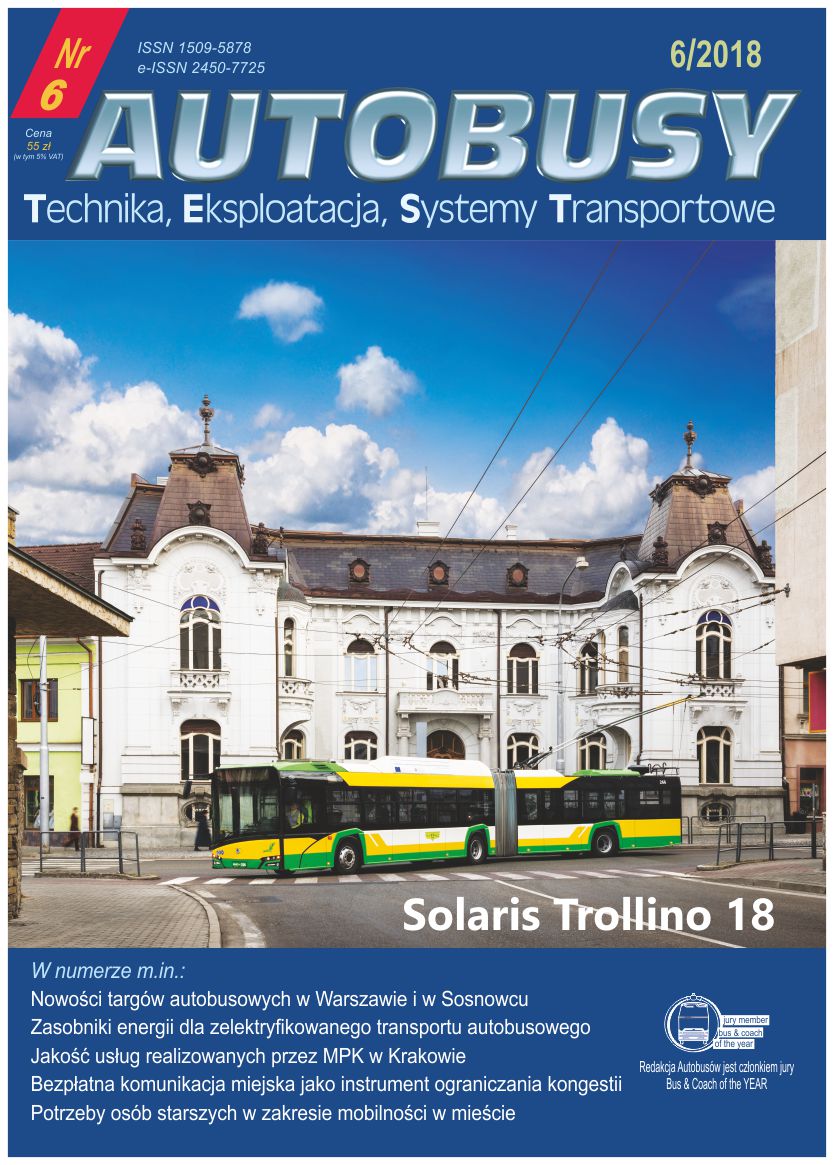 This work is licensed under a Creative Commons Attribution 4.0 International License.