Applying the illegal emulator of the AdBlue pump in the aspect of the protection of the safety of the environment
Marcin Rychter

Lublin University of Science and Technology

Piotr Sułek

Lublin University of Science and Technology
Keywords:
AdBlue, environment, safety, pump
Abstract
The road transport is a constantly unrolling sector of the national economy. Consistent height of the number of motor vehicles in it of heavy vehicles load-carrying is posing an essential threat to the safety of the environmental protection. The present article is supposed what action to show are entertaining review bodies in the European Union among others Inspection of the road transport in Poland in order to prevent illegal installing devices eliminating the correct functioning of the SCR system, and consequently for increasing the amount of harmful substances emitted to the environment. Appointing institutions which will be conducting an examination and inspections of devices are an obligation of member states of the European Union, as well as will be implementing solutions guaranteeing tightening the system up. Experience, the economic pressure and rivalry in the road transport took hauliers to the non-observance of principles, in particular concerning the correct functioning of the SCR system (Selective Catalyst Reduction). The article contains duties which lie with drivers by vehicles, is taking issues of the system security and optimum action of devices and consequences which can result from the non-observance of provisions, as well as surrendering them to manipulations.
Downloads
Download data is not yet available.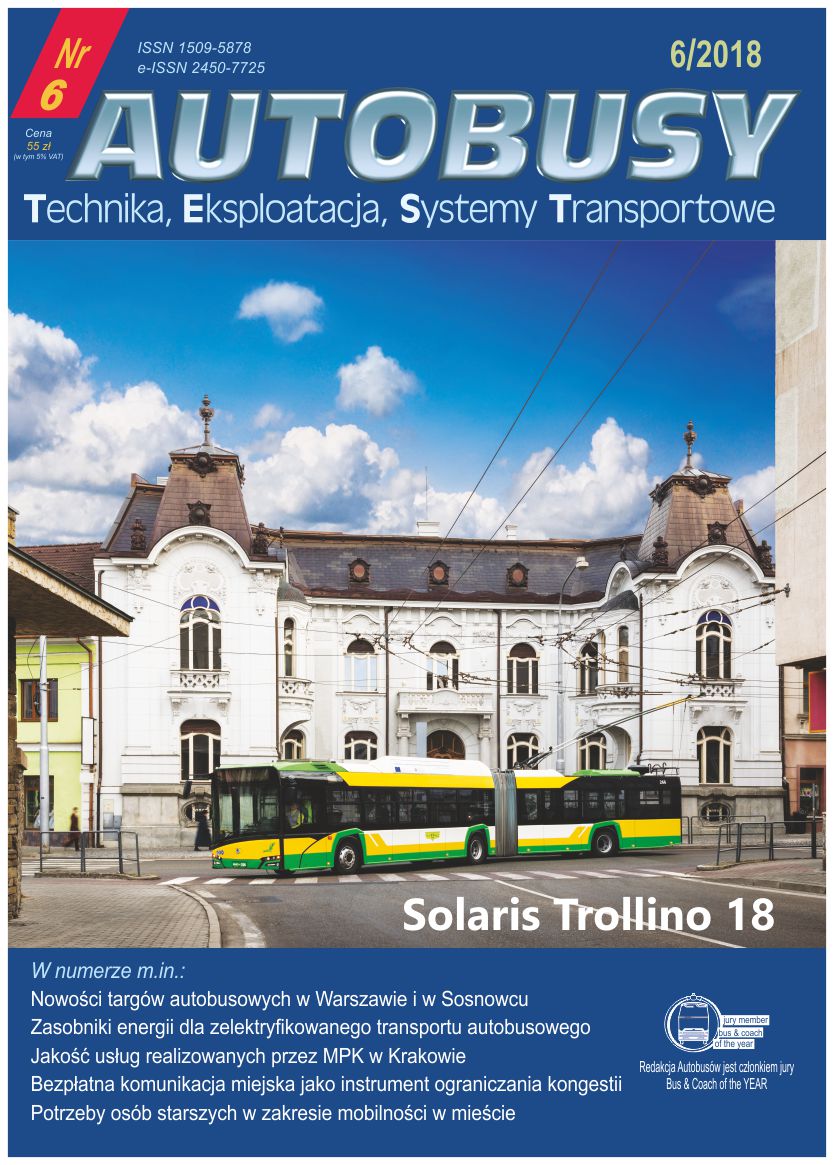 This work is licensed under a Creative Commons Attribution 4.0 International License.